Submitted by Karen Stuckings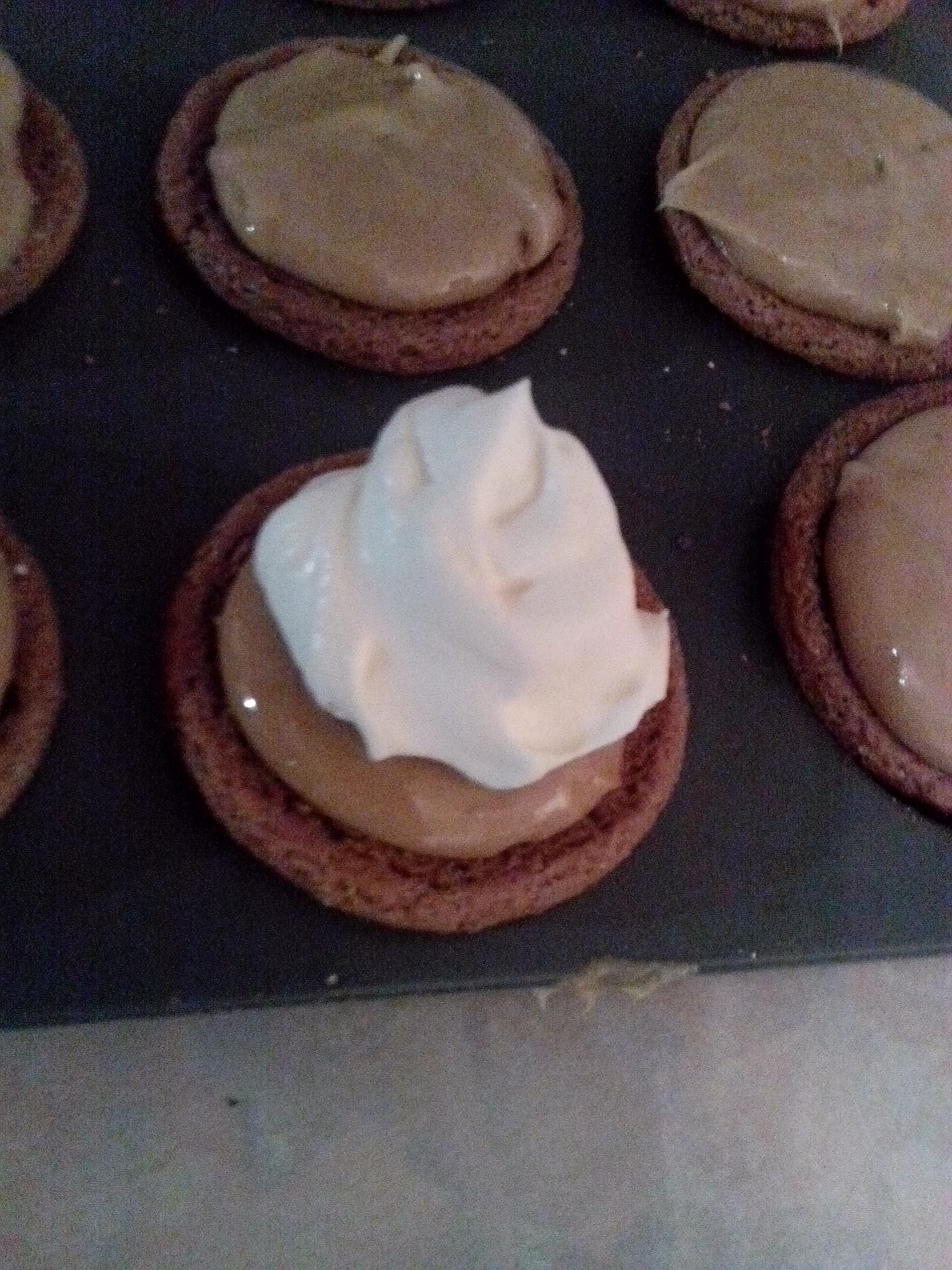 Mini Caramel Tarts
Ingredients
1 can of sweetened condense milk

1 pkt gingernut biscuits

300 mls thickened cream

few drops of vanilla (goes on personal taste)

tsp caster sugar (goes on personal taste)
Instructions
Place tin of sweetened condensed milk in slow cooker

Cover completely with water and cook on HIGH for 4.5 hours

Make sure water is about an inch above can and top with more water during cooking if you have to.

Allow to completely cool in water.

If the can when shaken sounds like milk, you will have to cook it more so just place back in and cook for longer.

Place gingernut biscuits on an upside down mini muffin tray and place in a 120 oven for around 5 minutes. You want the biscuits to be soft only not crispy

Shape over the tray and allow to cool.

*If you don't have a muffin tray, place on a tray to heat then make a dint using a spoon.

Whip thickened cream adding sugar and vanilla to taste.

Spoon caramel into biscuits then place cream on top.