Submitted by Paulene Christie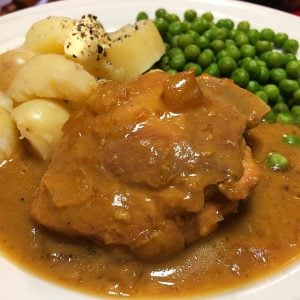 Mild Mango Thai Chicken Curry
Ingredients
1 kg skinless chicken thigh fillets

1 small onion, diced

1.5 cups of mango nectar

1 x 165ml can of coconut milk

1/2 tsp curry powder (extra if you prefer more heat)

1 x 40g sachet of dry French onion soup mix

Optional: 1T cornflour + 1T water
Instructions
Place chicken and onion in slow cooker

Combine all other ingredients and pour over chicken

Cover with tea towel trick and cook on low for approx. 4hrs.

If yours requires extra thickening at the end, you can stir through a slurry of 1T cornflour mixed with 1T tap water in the final 10mins to thicken the sauce further, however ours did not need this.