Submitted by Kathryn Beveridge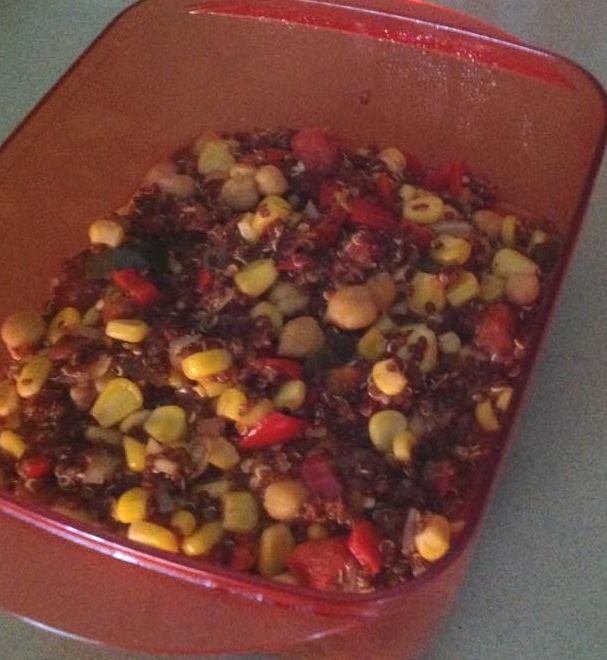 Mexican Quinoa
Ingredients
1 cup quinoa, uncooked

1 can corn, drained

I can chickpeas, drained

1/2 cup black beans, drained and rinsed

1 cup red pepper, chopped, about 1 large pepper

1 cup roma tomato, chopped, about 2 tomatoes

1/2 cup onion, roughly chopped, about 1/2 large onion

1/2 tablespoon cumin

1 tablespoon garlic, minced

1/4 teaspoon salt

pinch of black pepper

1-1 1/2 tablespoons chilli sauce

2 tablespoon Jalapeños

2 cups vegetable stock. (I used liquid from corn & chickpea cans)

shredded cheddar cheese & fresh coriander for garnish
Instructions
Spray your slow cooker with cooking spray and place the uncooked quinoa, corn, chickpeas, black beans, red pepper, tomato, onion, jalapeno, cumin powder, garlic, salt, pepper and chilli sauce inside, stirring until well combined.

Pour in in the vegetable stock, stir well, and cover the pot. Cook on low for 3-4 hours.

Once cooked, season to taste with additional salt and pepper and garnish with cheese and coriander

Enjoy.