Submitted by Tanya Halse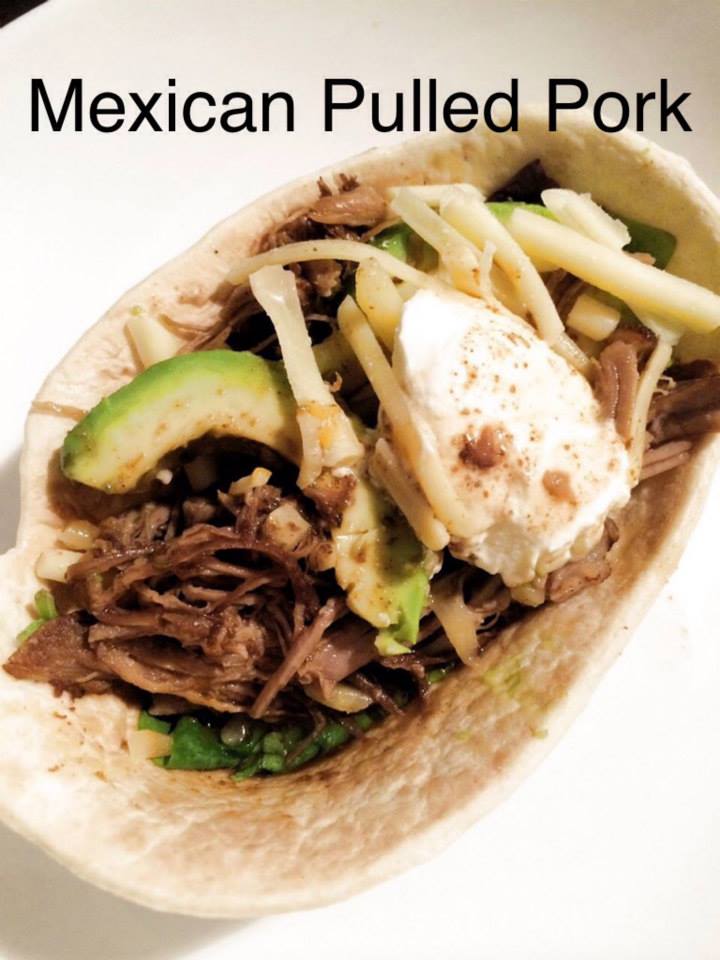 Mexican Pulled Pork
Ingredients
1.5kg boneless pork shoulder roast
Rub Ingredients:
2 tsp ground paprika

2 tsp smokey paprika

2 tsp ground cumin

1 tsp onion powder

1tsp garlic powder

1 tsp cayenne

1 tsp chilli powder

1 whole clove

1 tbsp brown sugar

1 tbsp salt
Instructions
Mix all the rub ingredients together.

If the roast is tied up with butcher string, cut it off and pat the roast dry with paper towel.

Rub the spice mix all over the roast and marinate in the rub overnight.

Place the roast in a slow cooker and cook on low for 9 hours or until the pork is fall apart tender.

Once cooked, remove roast from the slow cooker and pull the meat apart using two forks.

Return the shredded meat to the slow cooker and toss to coat with the cooking liquid from the roast.

Serve with tortillas/wraps/salad/sour cream/avocado.