Submitted by Kathryn Collins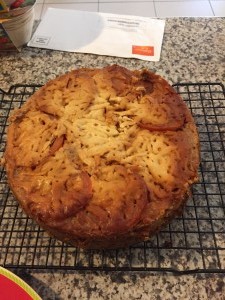 Mexican Pie
Ingredients
1kg mince

1 1/2 cups diced onion

1 cup diced green capsicum

1 cup corn

3 tbs minced garlic

9 tbs taco seasoning

3 tsp cumin

1/2 tsp chilli powder

2 eggs

4 egg whites

2 1/2 cups milk

2 cups SR flour

Fresh sliced tomatoes

Grated cheese
Instructions
In a bowl and with an electric beater combine milk, eggs, egg whites and flour and mix well. To this add garlic, chilli, cumin and taco seasoning and beat well.

In another bowl combine mince, corn, capsicum and onion and mix well.

To the mince mixture add 1/2 cup at a time if the milk mixture (I used my hands it's easier) and mix until well combined. Continue this until all the milk mixture is added. ( mine resembled a cake batter).

Pour into a greased springform cake tin (I used this as its easier to get the pie out of) until about 1cm from the top. Place sliced tomatoes on top and cover with grated cheese.

Pour 2 cups of water into slow cooker(just to stop it cracking) and place cake tin in ( if it doesn't touch the bottom it doesn't matter).

Cook on low for 7-8 hrs with a tea towel under the lid.

My cheese was brown in top.

I had too much for the one tin so also used a loaf tin and it worked perfectly fine.