Submitted by Lisa O'Brien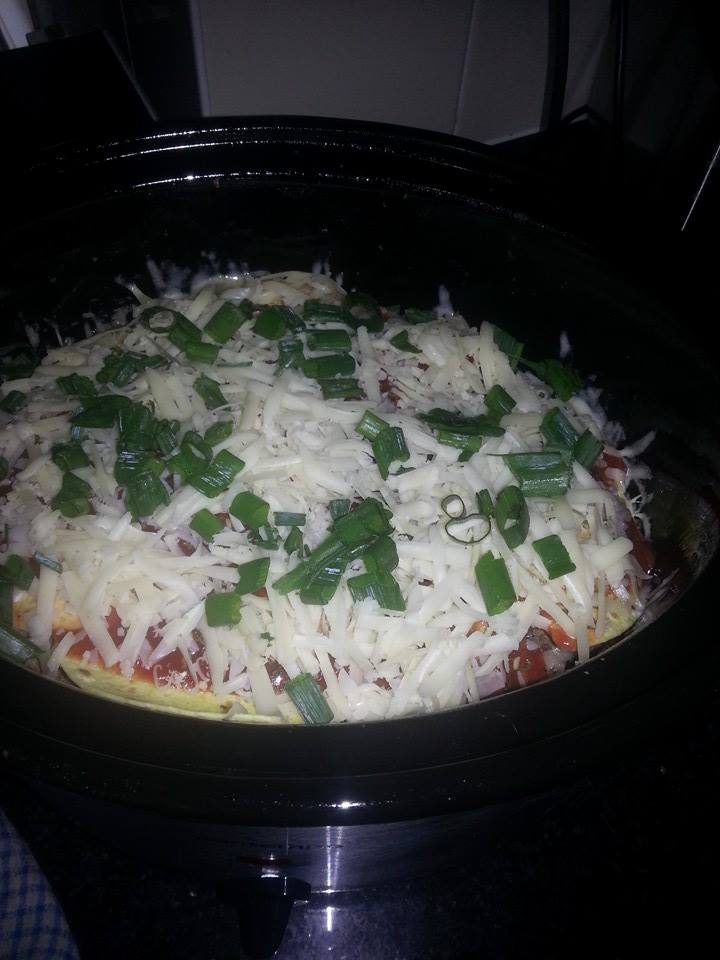 Mexican Meatball Enchilada Casserole
Ingredients
For meatballs

1kg mince (2 lbs ground meat for Northern Hemisphere)

1 packet of taco seasoning (Old El Paso.. but if not familiar with it.. 3 tsps ground cumin, 2 tsps of paprika, 1 tsp of chili powder, or to taste 2 tsps of salt.)

1-2 chopped green chiles

1 egg

1 cup of bread crumbs.. mix altogether.. use extra bread crumbs if needed to make it stick together.

Form small meatballs, about the size of a quarter. I oven bake them before hand for about 15 minutes because I like the brown crispy bits.. but you can make cook them raw in slow cooker within the layers.

Putting it together:

2 jars of enchilada sauce ( I use Old El Paso Enchilada Sauce) sorry I don't know of substitutes or how to make from scratch)

3-4 cups of tasty cheese ( cheddar for Northern Hemisphere)

1 bunch of spring onions chopped (green onions)

2 pckts of corn tortillas
Instructions
Put a layer of corn tortillas down on base of slow cooker.. usually about 3-4 each layer

Use about 3 tbls of enchilada sauce on the top of them

Layer of meatballs

Sprinkle cheese over meatballs

Sprinkle Spring Onions over meatballs and onions and repeat until all ingridients are used or until desired layers are reached. Slow cook on high for 2-3 hours serve with selected sides.

I served mine with some sour cream and salsa.

I put a tea towel between my slow cooker lid and the pot itself, because I think it helps absorbs the moisture and the cheese comes out gold and bubbly , but it is your choice.