Submitted by Jessica Gambetta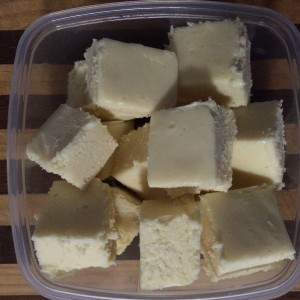 Marshmallow Fudge
Ingredients
2x milky bar blocks

1x tin of condensed milk

1x 280g bag of pink and white marshmallows. I picked out all the white ones and used them so not exactly sure on the number

1 tsp of vanilla bean extract

1 tsp of butter
Instructions
Put all ingredients into slow cooker and cook on high for around 40 mins or until all the marshmallows have melted.

Then put onto low, stir every 10mins or so. Wait for a crust to form then put into a lined tray and into the fridge.

Takes abit longer to set than normal fudge which I think is from the marshmallows.