Submitted by Kori Hall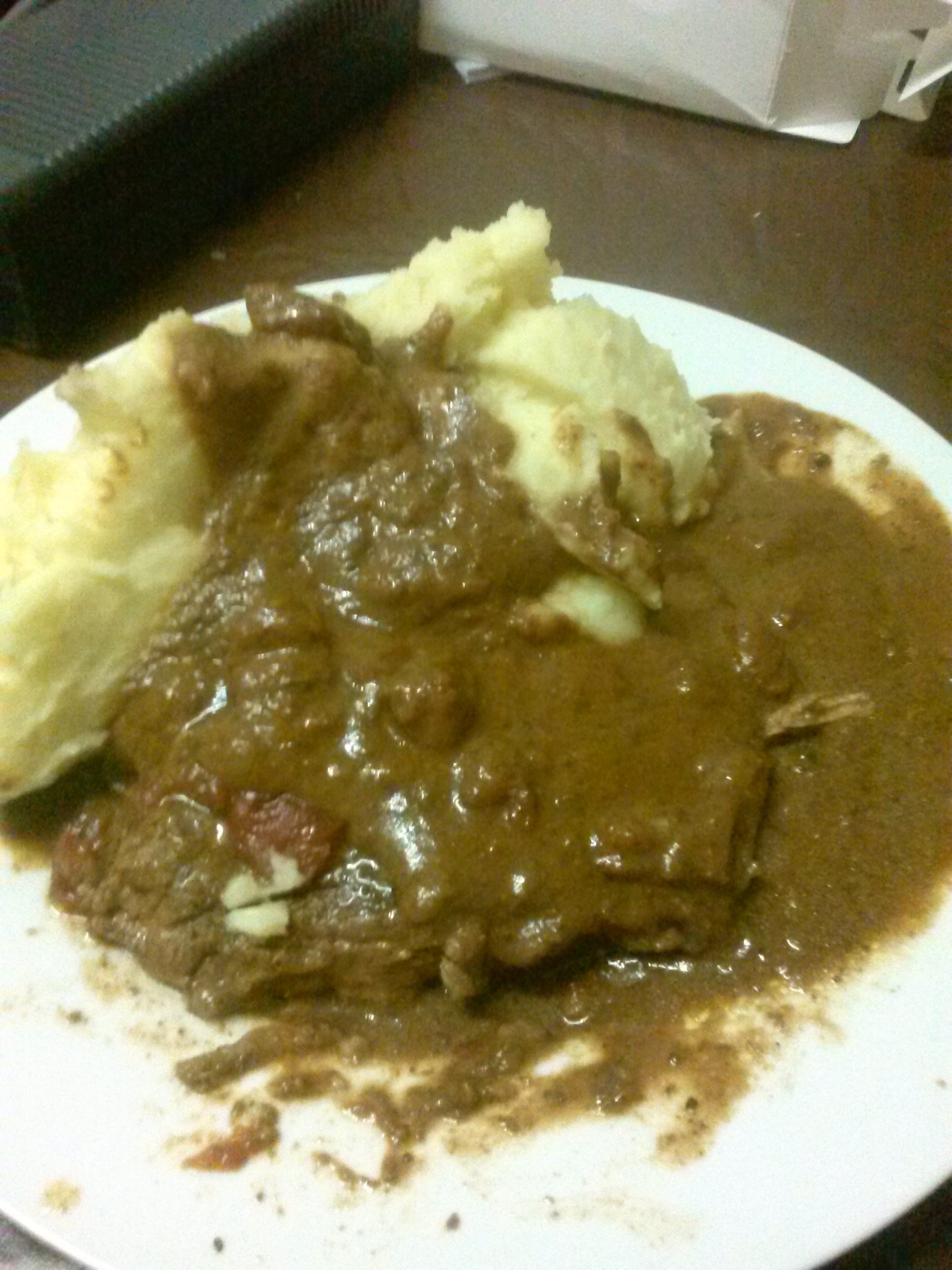 Marinated Steak
Ingredients
-4 medium sized steaks

-1 tablespoon of italian herbs

- 1 tablespoon of beef stock

-1 teaspoon of salt

-1 teaspoon of pepper

-1 teaspoon of curry powder

-1 410g can of diced (or crushed) tomatoes.

- 1 tablespoon of gravox
Instructions
1. Coat the steaks in the dry ingredients

2. Put the tomatoes in your slow cooker and as you put each piece of steak in, coat it with the tomatoes.

3. Let it cook for 4 hours on high or 8 hours on low.
Gravy--
Use the juices from the slow cooker (putting them in a large measuring cup) and add one tablespoon of gravox to thicken and put in the microwave for a minute and a half.

Serve with mash, or vegetables if you prefer.