Submitted by Marion June Poke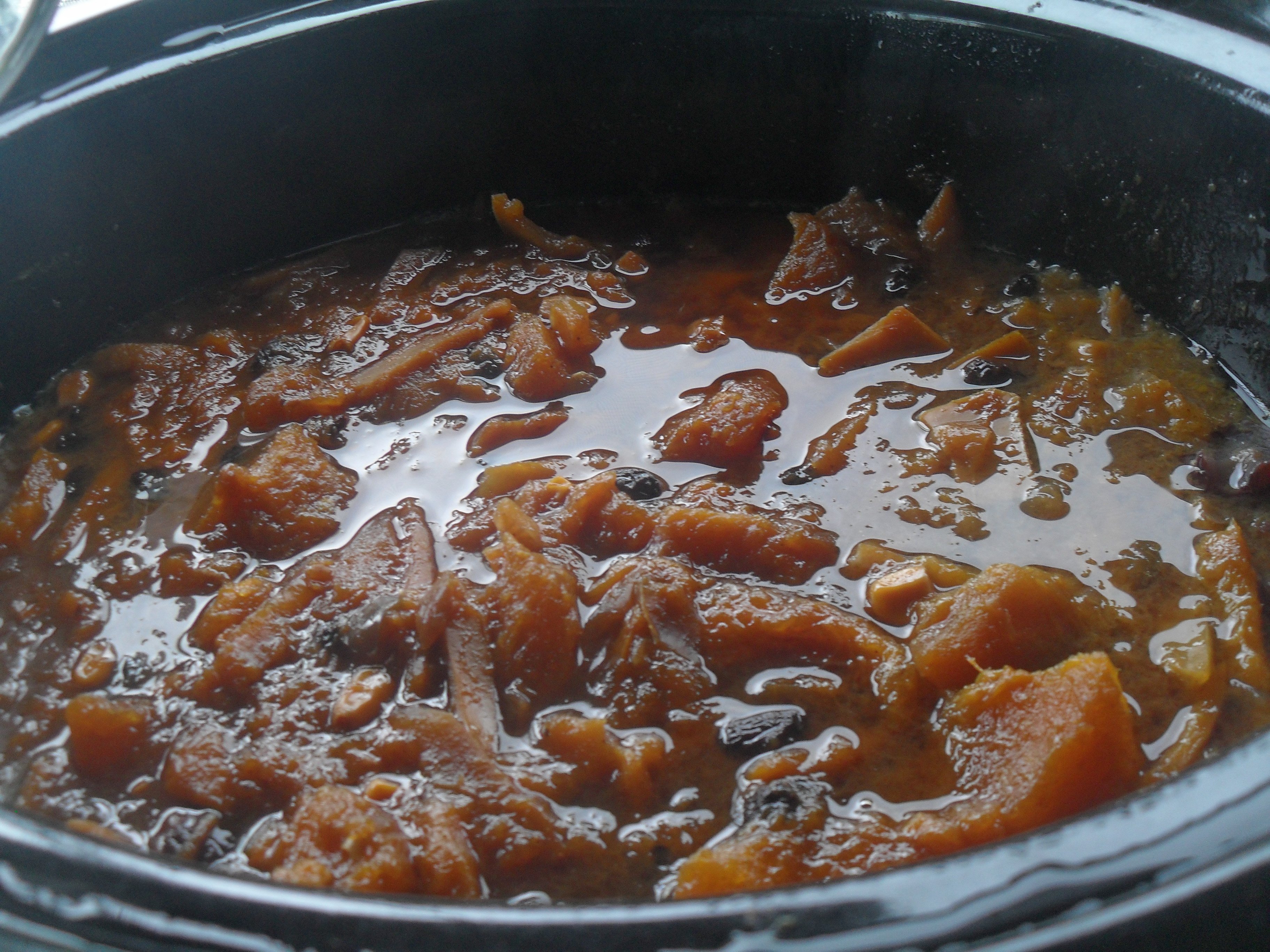 Mango and Pawpaw Chutney
Ingredients
1 1/2 cup Sugar

1 tsp Mixed Spice

1 1/2 cup White Vinegar (375ml)

1 tsp Salt

2 small Onions... chopped

1/4 tsp Paprika

1 Green Pepper... chopped

1/2 cup Sultanas

1 tsp Minced Garlic (or 1 clove)

1 1/4 kg ripe Mangoes (2 1/2lb)

1 Lemon... thinly sliced

1kg Pawpaw (2 lb)

1 1/2 tsp ground Cinnamon

small bunch Purple Grapes (halved)
Instructions
1. In Slow Cooker mix together the sugar, vinegar, onions, pepper, garlic, lemon, cinnamon, mixed spice, salt, paprika and sultanas.

2. On Low, stirring constantly, simmer until sugar dissolves.

3. On High, bring to the boil,

4. Reduce to LOW to simmer uncovered for approx. 1 1/2 hr until thick.. stirring occasionally.

5. While simmering sauce.. slice the mangoes and remove the seeds. I left the peel on and cut smaller.

6. Peel and slice Pawpaw and remove seeds.. (I already had this frozen)

7. Cut grapes in half or quarters

8. Add mangoes, pawpaw and grapes to the syrup, leave on low to simmer with lid on until the fruit is

tender... (I left for approx 2 hours)

9. Pour into warm sterilized jars and cover with layer of grease proof paper and screw top lids or use 2 layers of grease proof paper and one layer of foil.. tie securely with string.