Submitted by Robyn clark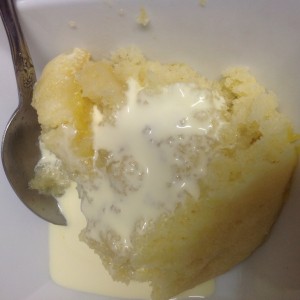 Lemon / Orange Pudding. Fits the baby 1.5 cooker perfectly
Ingredients
1 Cup SR Flour

1/2 cup castor sugar

1 teaspoon each of grated lemon and orange rind

2 tablespoons melted butter

1/2 teaspoon vanilla

1/2 cup milk

Pinch of salt.

Sauce.

1/4 cup lemon juice

1/4 cup orange juice

1/3 cup castor sugar

1 teaspoon each of grated lemon and orange rind

1 cup boiling water
Instructions
Combine the flour and salt and sugar , make a well and add the butter,rinds,vanilla and milk . Mix until combined and no lumps.

Spray your baby SC and place the batter on the bottom.

Sprinkle the batter with the sugar and the rinds listed in the sauce ingredients.

Combine the lemon and orange juice with the boiled water and pour over the back of a spoon onto the batter .

Cook on high approx an hour. The batter will rise to the top to form a cake and is cooked when a skewer comes out clean. The sauce will be under the batter and very hot.

Serve with custard , cream or ice cream .