Submitted by Val Whild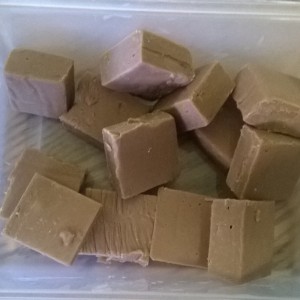 Lemon fudge
Ingredients
500 grams Cadbury top deck chocolate

1 desert spoon coconut oil

Tin of condensed milk

Grated zest of 1 medium to large lemon. Please wash the lemon before you grate it..

I forgot to add vanilla essence, but guess you could add that as well.
Instructions
Pre wash your lemon before grating it and pat it dry.

Add chocolate, condensed milk, lemon zest and coconut oil and mix every 10 minutes

Once combined and melted (approx 45mins on high) give a good stir and put into a lined tray with baking paper and set in fridge overnight.

Cut into pieces and polish off in one great big gulp.