Submitted by Sam Steele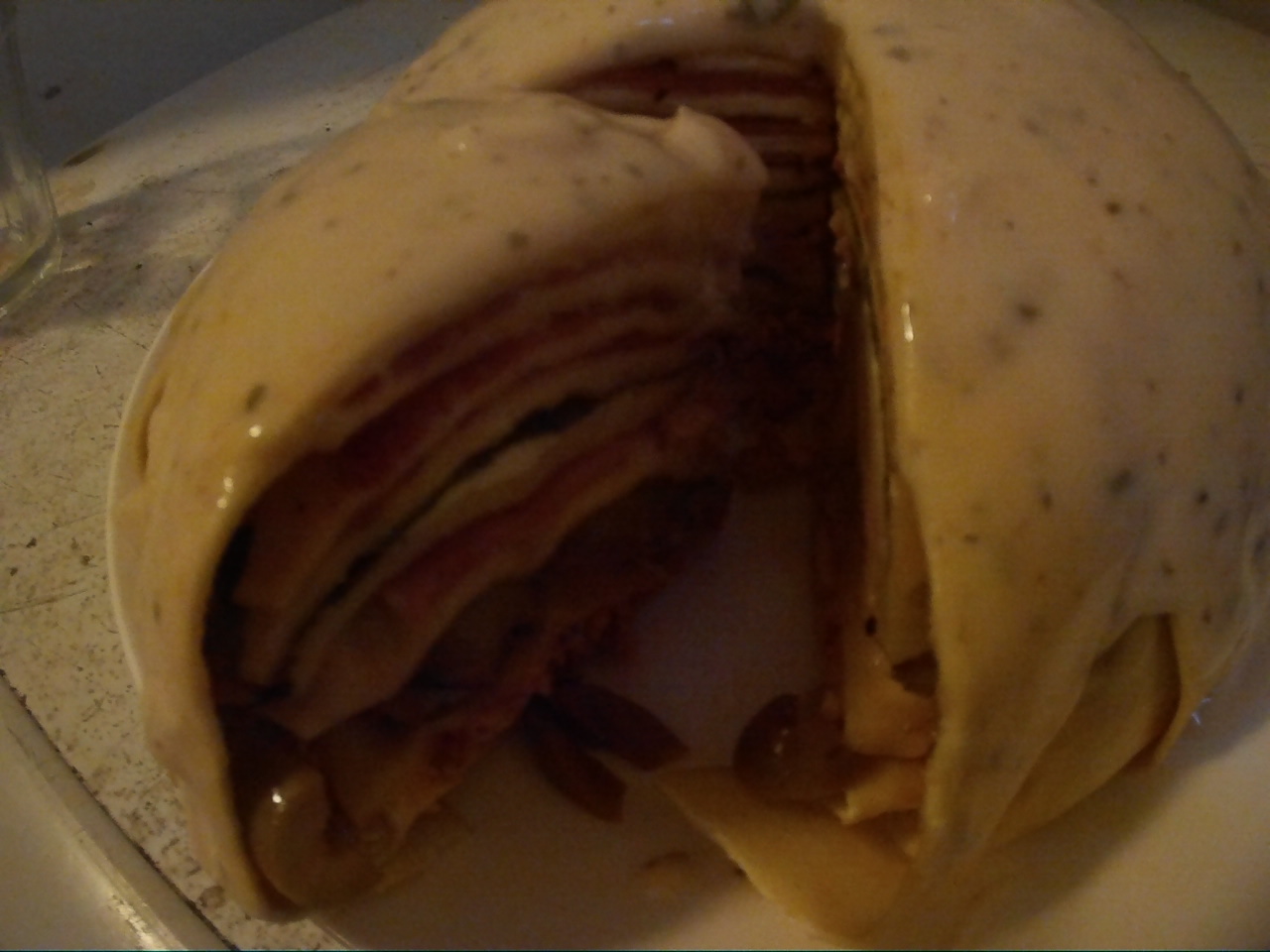 Lasagna Cake
Ingredients
1 pkt of soft pasta sheets(16)or hard pasta pre-boiled

500g chicken mince

1/2 jar of any tomato pasta sauce

1/2 jar of creamy cheese sauce

12 slices of salami

2 slices of ham

3 tbs riccotta

3 tbs grated cheese of choice

handful of baby spinach

3 tbs sliced olives

2 cloves crushed garlic

1/2 cup sliced mushrooms

3 tbs basil leaves
Instructions
I used a 3 litre bowl that I sprayed with oil.

Line bowl with soft pasta sheets- overlapping so it is a sealed bowl

Add 1tbs of cheese sauce and 2 pieces of salami.Topped with soft pasta sheets

I repeated this 3 times.

Add a layer of spinach and riccotta, then pasta.

Layer of mushrooms and olives, then pasta.

Layer of ham, cheese, basil and garlic then pasta.

Last layer was chicken mince(raw) mixed with 1/2 jar of tomato pasta sauce.

Top with pasta and fold all sheets down and glue together with some of the cheese sauce.

You can add whatever you like, but I made sure that I pressed all layers down firmly.

I pricked 1 small hole in the top.

Place bowl in Slow Cooker with 2 inches of water in base of Slow Cooker.

Cook for 4hrs on low

After cooking time, take out and let stand for 15 minutes.

Flip onto a plate, Pour some of left over cheese sauce on top and I served with salad and garlic bread.