Submitted by Rachel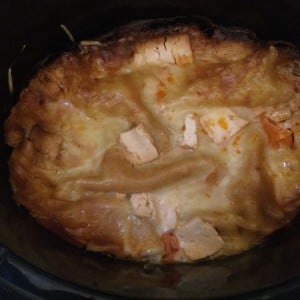 Lactose free Lasagna
Ingredients
500g minced beef

1 onion-chopped

1 garlic clove-crushed

1/2 jar tomato pasta sauce

Lasagne sheets
Sauce
Dairy free spread-about 2 tblsp

Plain flour-about 1 tablsp

Lactose free milk-about 2 cups

Lactose free cheese, grated-about 2 cups

Goat's cheese -a few pieces
Instructions
Brown off the mince in a pan.

Add onion and garlic to soften.

Stir in the pasta sauce.

Layer up the mince and lasagne sheets in the slow cooker, ending with lasagne.

To make the cheese sauce, melt the spread in a saucepan on a low heat.

Take the pan off the heat then stir in the flour to a paste.

Put the pan back on a low heat, and gradually add the milk, stirring continuously until it thickens.

Add most of the grated cheese and stir in until melted.

Pour the sauce over the top of the lasagne.

Top with the remainder of grated cheese and squares of goat's cheese, if desired.

Cook on low for about 4 hours.