Submitted by Jo Bessell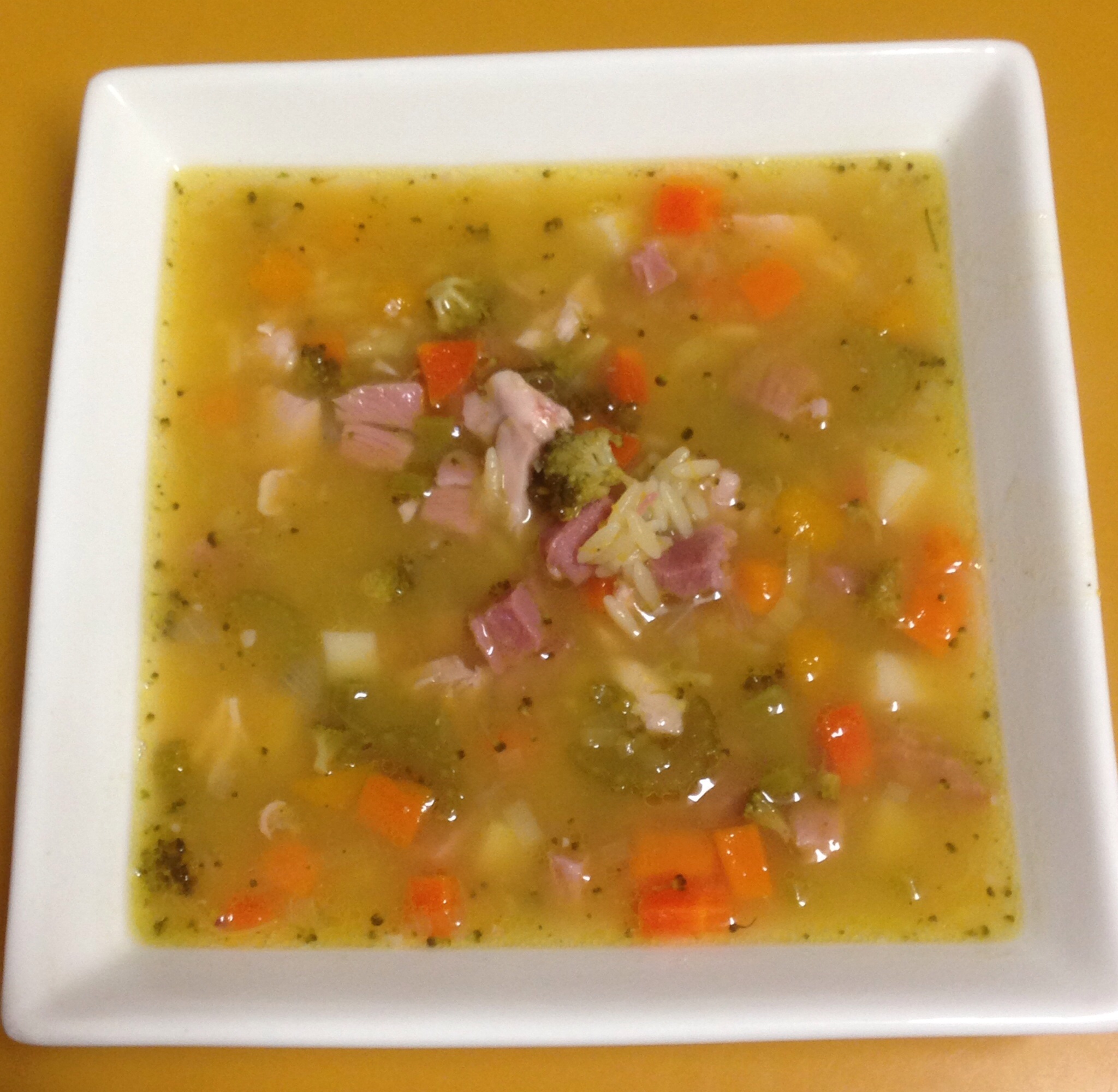 Hearty Chicken Soup
Ingredients
2 chicken marylands (or 700-800 grams of any chicken bits)

1 ham hock (approx 800 grams)

2 litres chicken stock (salt reduced)

1-2 vegetable stock cubes

250 grams risone (pasta)

2 celery stalks

1 large carrot

1/2 medium sweet potato

1 small half of butternut pumpkin

1/2 broccoli tree

1 small onion

1 leek

2 cloves garlic
Instructions
For the Veggies -

Dice the carrot, sweet potato and pumpkin into small squares.

Slice the celery and cut the broccoli into small pieces including the stem (add veggies straight into the slowcooker)

Slice the leek, dice the onion and add to a separate pan and saut with the garlic for a few minutes. (Add to slowcooker)

Give the veggies a mix and prepare the meat.

For the Meat -

It's important to remove the skin and any extra fat you can see off the ham hock (add to slowcooker)

Cut all the skin off the chicken marylands (you can use any cut of chicken, I just like the flavour of the meat from the bones.

Place the prepared meat on top of the veggies and add the 2 litres of chicken stock. (The vegetable stock cube is for later on)

Cook on high for 4.5 hours (or low for 7 hours)

(All slow cookers are different and times will vary)

Remove the meat and set aside.

Leaving slowcooker on high (or put it on high) add the 250 grams of Risoni and stir, pop the lid back and attend to the meat.

Cut all the meat off the bones and dice into pieces. (It doesn't have to be falling off the bone to be ready) I didn't want strands of meat but you can cook it longer if you do.

Add diced meat back into the slowcooker giving it a stir.

(At this point I decided I wanted more juice as there was a lot of meat so I added approx 800mls of BOILING water and 1.5 vegetable stock cubes.)

Keep stiring regularly until Risoni is cooked (mine took only 30 mins)

Once you are happy with the consistency and flavour then turn it off and you are done. I hope you enjoy this recipe.