Submitted by Linda Elshaw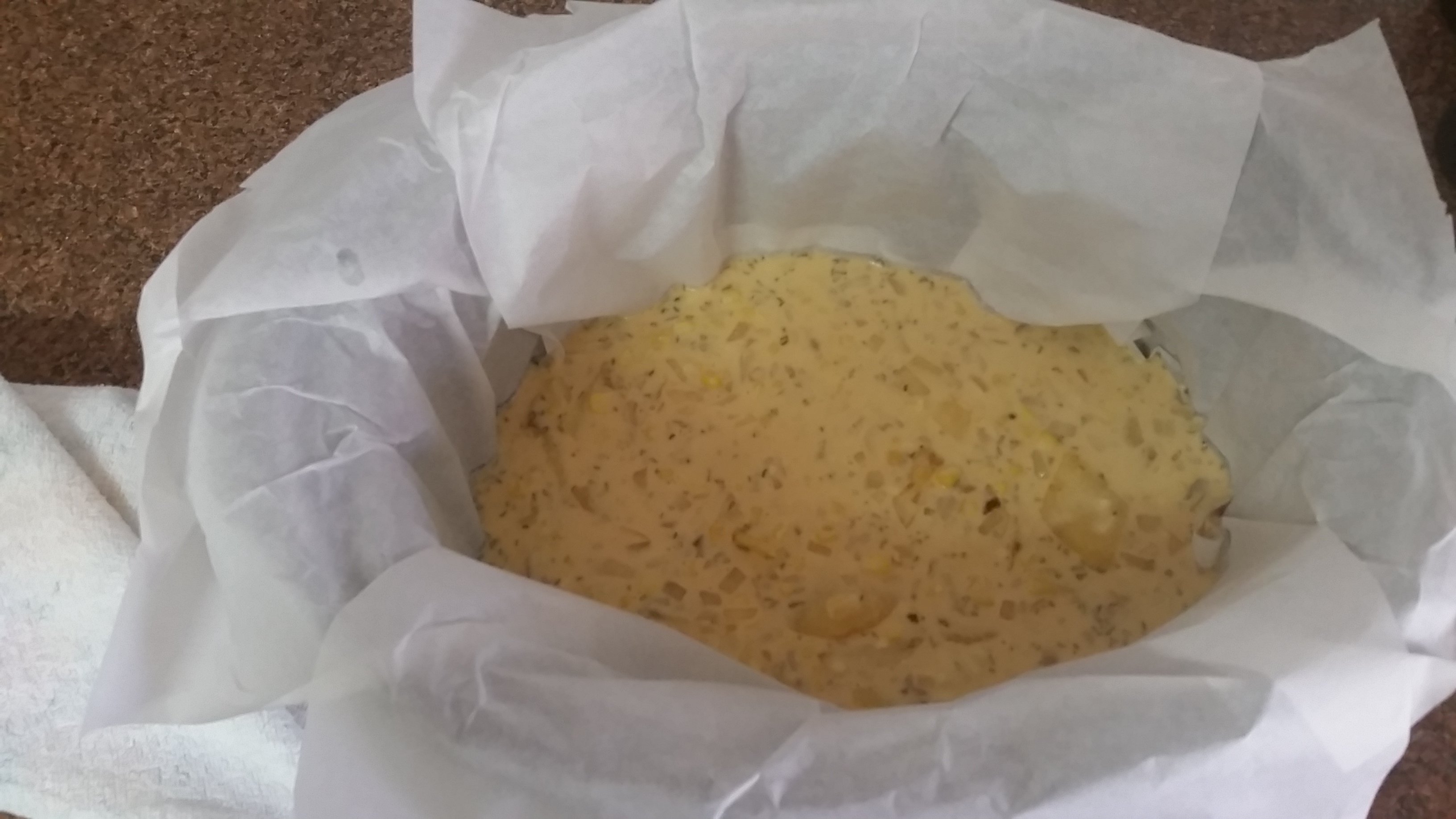 Impossible Corn and Potato Pie
Ingredients
5 Eggs

Salt & Pepper

Cayenne Pepper

Olive oil for frying

1/2 cup Plain Flour

2 Potatoes Sliced

2 Onions Chopped

1 cup Grated Cheddar

2 Fresh Corns kernels off or 1 can Corn kernels

2 cups Milk or 1 cup Cream 1 cup Milk

1/2 cup Fresh Parsley chopped or dried

Baking Paper

Tea Towel
Instructions
Line slow cooker with Baking Paper

Fry Onions and corn Kernels in Pan til soft,add salt and pepper and some Cayennne Pepper. You can add the potato seperate or add them to the onion and corn. I cooked the potatoes on there own once the onion and corn was cooked.

In a bowl add the eggs flour,corn & Onion,Milk and flour,grated cheese and more salt and pepper if you think its lacking add parsley,mix til combined.

Pour the mix into Slow Cooker. I am cooking mine for 1-2 hrs on high but I will keep checking it as I have a 6.5litre Slow Cooker. You can add extra cheese on top after it has firmed up maybe in the middle of cooking process.

I have put a Tea Towel underneath lid as well.