Submitted by Jess Thomson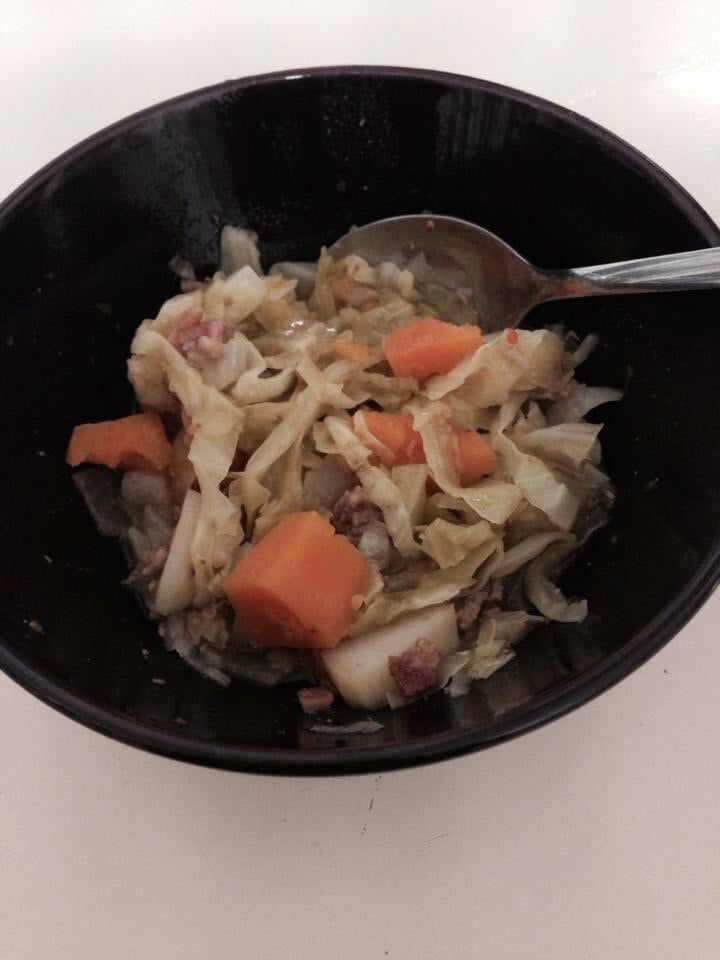 Hunters Cabbage (Cabbage Stew)
Ingredients
1 head green cabbage

1 Large onion

1 Cup diced uncooked bacon

500 g mince pork/beef

1 1/2 tsp salt

1 1/2 tsp freshly ground black pepper

1 Cup beef stock

3 Cups of soup vegetables (potatoes, sweet potato, carrot, etc - any vegetable you like in stew will work - i use whatever i have)
Instructions
Wash cabbage and shred it finely.

Peel the onion and slice finely.

Cut up vegetables into small cubes.

Put all ingredients in the slow cooker.

Cover and cook on LOW until the potatoes are knife tender, about 6-8 hours.

Note: If you can't fit all your cabbage in at the beginning, let it cook for a bit and then add the rest when there is space.