Submitted by Sam Steele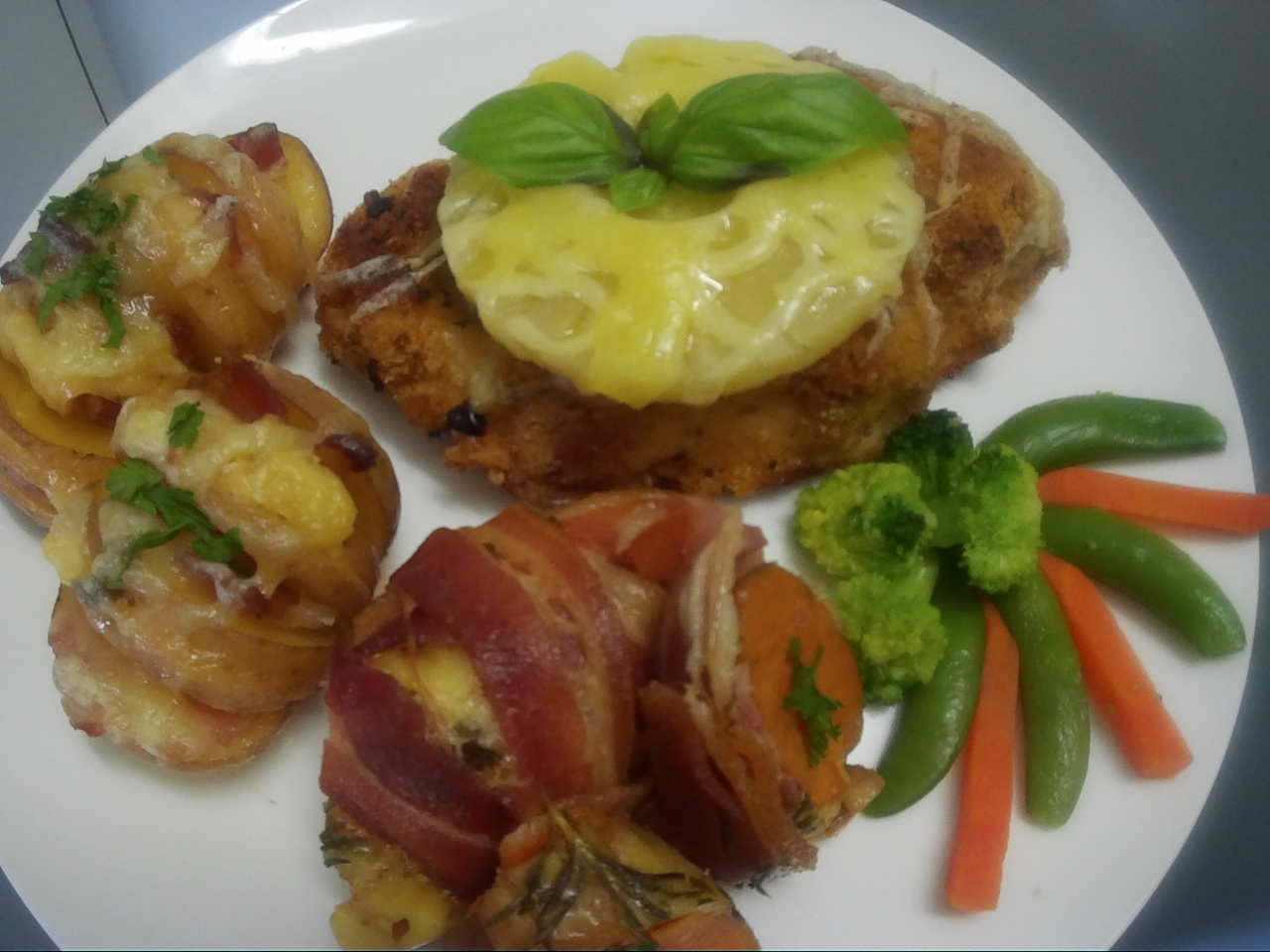 Hula Chicken
Ingredients
4 chicken breast

4 tbs cream cheese

4 tbs diced ham or bacon

4 tbs crushed pineapple

breadcrumbs

flour

egg wash (a mixture of beaten egg and milk)

Sliced pineapple

Grated cheese
Instructions
Mix cream cheese, ham and pineapple together.

Cut a pocket in chicken breast and add filling.

Roll in flour then egg wash then breadcrumbs.

Then egg wash and breadcrumb again. This makes a nice thick coating.

Cook for 1 hour on high and the turn over and cook for another hour.

I use a teatowell under the lid.

I then put a slice of pineapple and grated cheese on top and brown under the grill.