Submitted by Renae McDonald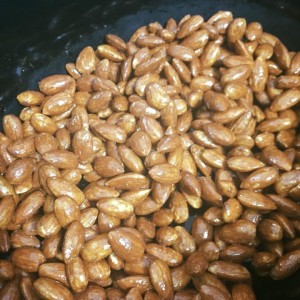 Honey and cinnamon almonds
Ingredients
500g Almonds

3/4 cup honey

1/2 tablespoon cinnamon

Pinch of salt
Instructions
Place the almonds and cinnamon in a bowl and combine.

Warm the honey in the microwave and pour over the almonds whilst stirring for even coverage.

Add a pinch of salt

Mix to combine.

Place almonds in the slow cooker on low with the lid on for approx 2 hours, stirring occasionally.