Submitted by Chris McInnes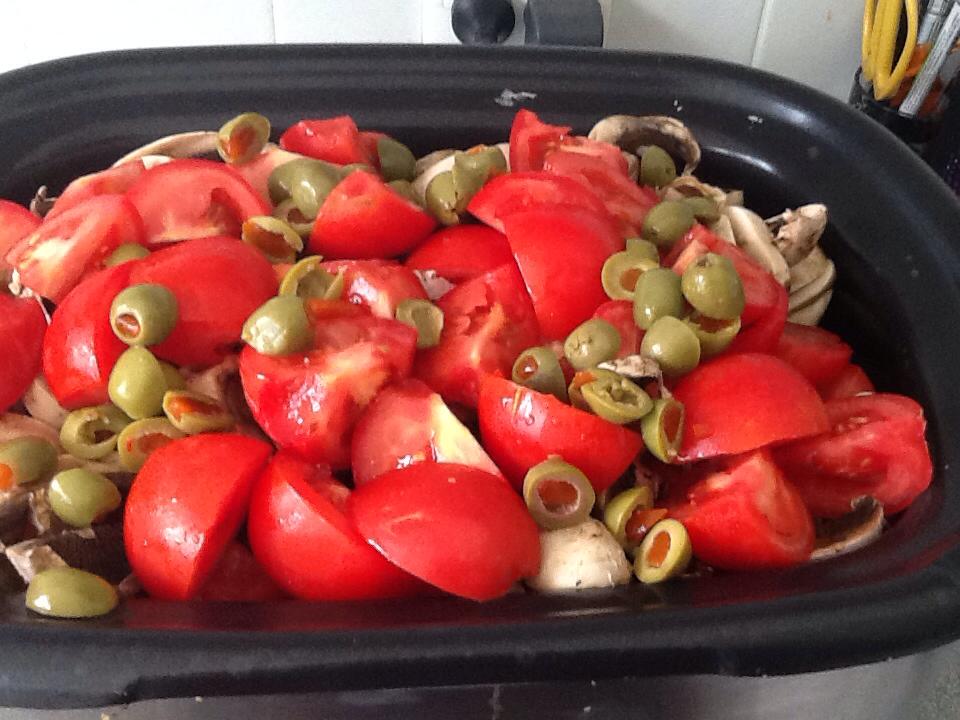 Home made Pasta Sauce
Ingredients
I don't put exact measurements in this.

4 or 5 kg of tomatoes (depending on the size of you slow cooker)

2 tablespoons salt

2 tablespoons sugar

Garlic

capsicum

2 onions

1 dozen mushrooms

olives

seasonal vegetables ( I use all sorts of vegies inducing Zucchini, beans peas whatever is about)

fresh herbs oregano, Thyme, Basil.

you can also put a cup of red wine in.
Instructions
Method 1. cut tomatoes and vegetables and place in slow cooker sir occasionally at 5 hour ark take lid off slow cooker to reduce liquid. you can also stir and remove the skins.

Method 2. skin tomatoes chop with vegetables place in slow cooker.

Method 3. place tomatoes in slow cooker with sugar, salt and garlic for 3 hours remove sauce and blitz, place remainder of vegetables in slow cooker with blitzed sauce cook for further 2 hours then remove lid and reduce liquid.