Submitted by krystal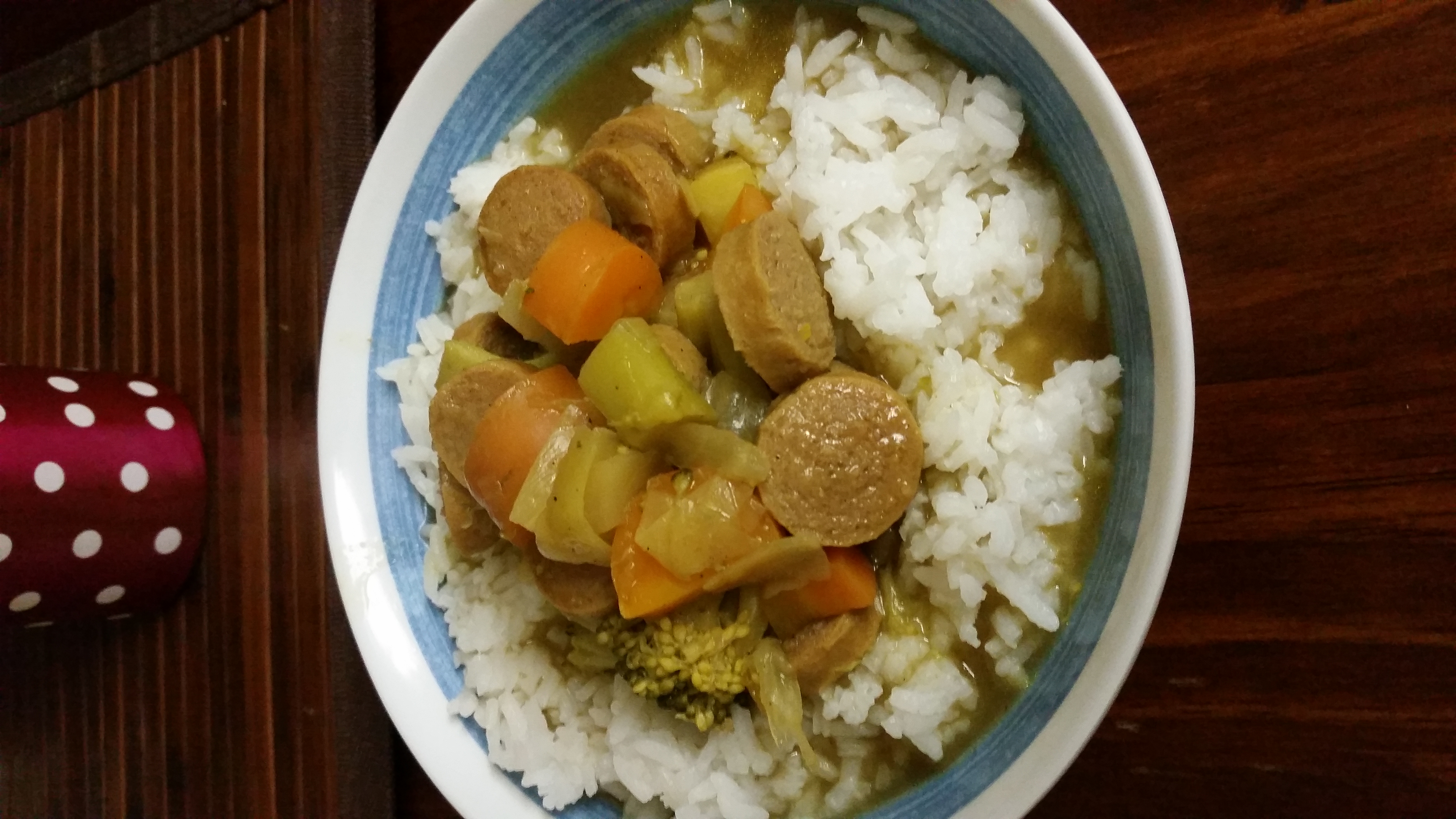 Home made curry sausages
Ingredients
6-8 sausages

2 potatoes

2 carrots

2-3 handfuls of cabbage

1-2 handfuls of broccoli

3-4 pepper corns

3 pinches of salt

Curry powder

2 tsp of soy sauce

Gravy + flour - 3/4 tsp gravy 2/3 tsp flour
Instructions
Easy as, chop all vegetables put in slow cooker.

Add pepper corns, salt, curry powder to your liking & soy sauce

Add 3/4 cup of water.

Let cook on LOW for around 4 hrs.

Then boil off your sausages ( i just did it on the stove) to remove skin & have a cleaner cut.

Once skin is removed chop up & add to dish. Cook on LOW for a further 2 hours.

Once that time is up, mix your gravy & flour together as a paste & add to dish.

Then serve when done, with rice.

All I do for my rice is however much you like.

Let boil for 5 mins on high & then turn down low for a further 5 minutes.

Turn off & let steam do the rest.