Submitted by Laura Galdes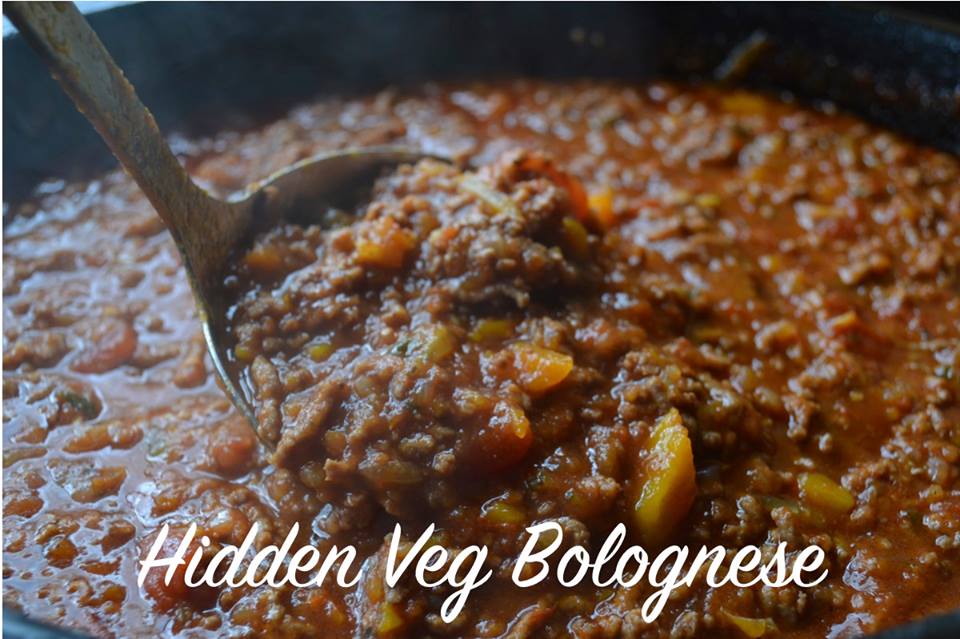 Hidden Veg Bolognese
Ingredients
2 onions

3 garlic cloves

2 carrot

2 sticks celery

1 zucchini

1 capsicum

2tbs olive oil

2kg beef mince

½c tomato paste

⅓c dry red wine

2 x 400g can diced tomatoes

2 x jar pasta sauce red wine & garlic 500g

2tbs spaghetti bolognese seasoning

1tbs vegeta stock powder gourmet

2tbs sugar

Salt & Pepper
Instructions
Pre-heat slow cooker while preparing.

Place all vegetables in food processer and process for 10seconds or until vegetables are chopped finely. Be careful not to over process as vegetables will then be mushy.

Heat oil in a large saucepan over medium heat. Add veggies. Cook for 10 minutes or until soft.

In the meantime, fry mince in batches in separate pan and slowly add to veggies.

Once all mince is browned and mixed with veg, add all remaining ingredients. Stir until boiling and then place in slow cooker.

Cook on HIGH for 4-6hrs.