Submitted by Annette St Aubyn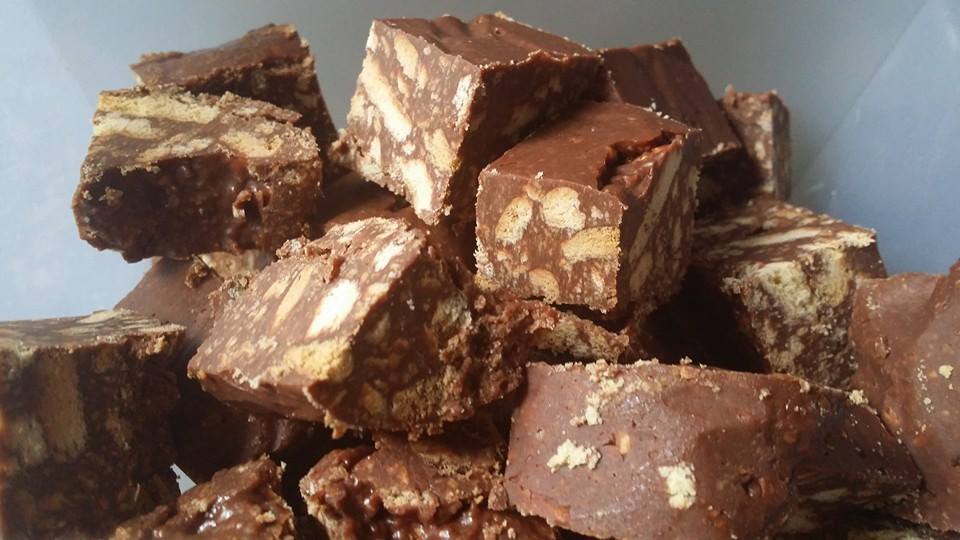 Hedgehog Fudge
Ingredients
300g dark chocolate

1 tin condensed milk

1 tbsp unsalted butter

1 200g packet plain sweet biscuits/ cookies (milk arrowroot or similar), crushed
Instructions
Break chocolate into pieces and place in slow cooker. Pour over condensed milk and add butter.

Cook on low for 45 mins to an hour stirring every 15 mins.

When chocolate mix is almost ready, crush the biscuits (either by hand or in a food processor), ensuring that the biscuits are consistant in size and not too fine.

Mix through chocolate mix until fully combined.

Prepare slice tin with baking paper and pour chocolate mix in, smoothing the top as much as possible.

Refrigerate for up to 2 hours or until set. Slice and serve!