Looking for ways to include slow cooking into your healthy eating or diet plan?
Almost every recipe can be adapted to suit – with some obvious exceptions!
Don't listen to those who may try to say everything slow cooked is bad for your diet – they clearly don't know what they are talking about 🙂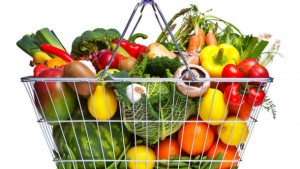 Here's some tips to get you started 🙂
Choose Lean:  Choose leaner cuts of meat than the recipe may specify eg go with low fat mince or low fat sausages or skinless chicken.
Brown and Bin: Brown meats before you slow cook them.  This gives you an opportunity to drain and discard the fat rather than include it in your slow cooking recipe.  Some people even like to boil their mince before cooking to remove fat like this also.
Trim the Fat:  Trim the fat prior to cooking it or remove fat or skin from the completed dish prior to serving it onto the plate.
Bulk up:  Add extra vegetables to your meal.  If the dish you are cooking has little or no vegetables why not add some during cooking. Or when it comes to plating up your meal load your plate up with steamed or stir fry veg to fill you up first.
Slash the salt:  Choose low sodium options for your ingredients.  Even if the recipe doesn't specify it, I often change things like soy sauce or stocks etc to low sodium options to cut the salt from the overall recipe.
Choose Low Fat: In the same way that you substitute low salt ingredients, do the same with low fat.  Opt for low fat yoghurts or milks for example, low fat cheeses, pretty much anything that has a low fat option you can choose it.
Selecting Sides: What can make or break a meal when it comes to your waistline is sides.  Choose wisely and your scales will thank you.  Opt for healthier options like vegetables, salads, brown rice etc and the impact of the main meat is less.
Portion Power:  Life is about living and likewise healthy eating is so much about moderation.  You can enjoy that meal you really want, without having to totally overdo it.  Even desserts and sweets you may crave can be better included in a small portions than trying to resist them totally and end up blowing out on a binge of them.  Portions sizes of the various food groups on your plate also have an impact on your weight.  Here's a great reference for portion advice – click here

Love your Leftovers: Why not cook extra when you do your next slow cooker meal?  Then you can portion and store leftovers into healthy sized meals all ready to take to work or to grab when the next attack of munchies strike.  It makes you less likely to grab poor choices on impulse or unhealthy take away options.
More of the Same: As with all healthy eating plans don't forget the basics.  Drink plenty of water, eat mindfully, pack heaps of variety into your meal plans, choose fresh food when you can and move more!
Reader Suggestions/Submissions:
– Another option regarding portions is to serve your meals on a smaller sized plate eg a side plate or just a smaller sized dinner set.  It gives your mind the illusion you are still eating a large sized meal so you don't feel deprived, but in reality you've consumed a lot less by the end.  This suggestion was submitted by Lyshaé Blok as she found this strategy very useful herself. 
– Dorothy Oliphant wrote with a tip regarding the chosen side dishes topic as discussed above.  Dorothy suggested choosing lower carb side dishes to go with your slow cooked main meal.  For example sweet potato or pumpkin mash rather than regular potato mash, rice, pasta or bread.  Or the use of lettuce leaves as wraps for shredded pork or chicken etc.
If you'd like your suggestion to be considered for inclusion here feel free to contact us and share your tip!
While we can't focus on specific diet plans or programs, general tips like those included above are most welcome and could just be the tip that helps someone else 🙂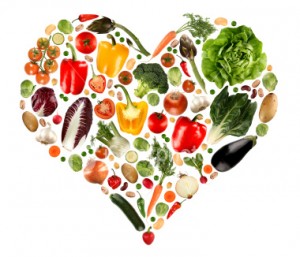 Be sure to stop by our HEALTHY OPTIONS category too!  And if you have a great healthy recipe you like to slow cook why not submit yours so it can be included 🙂