Submitted by Hristina Nedelkovska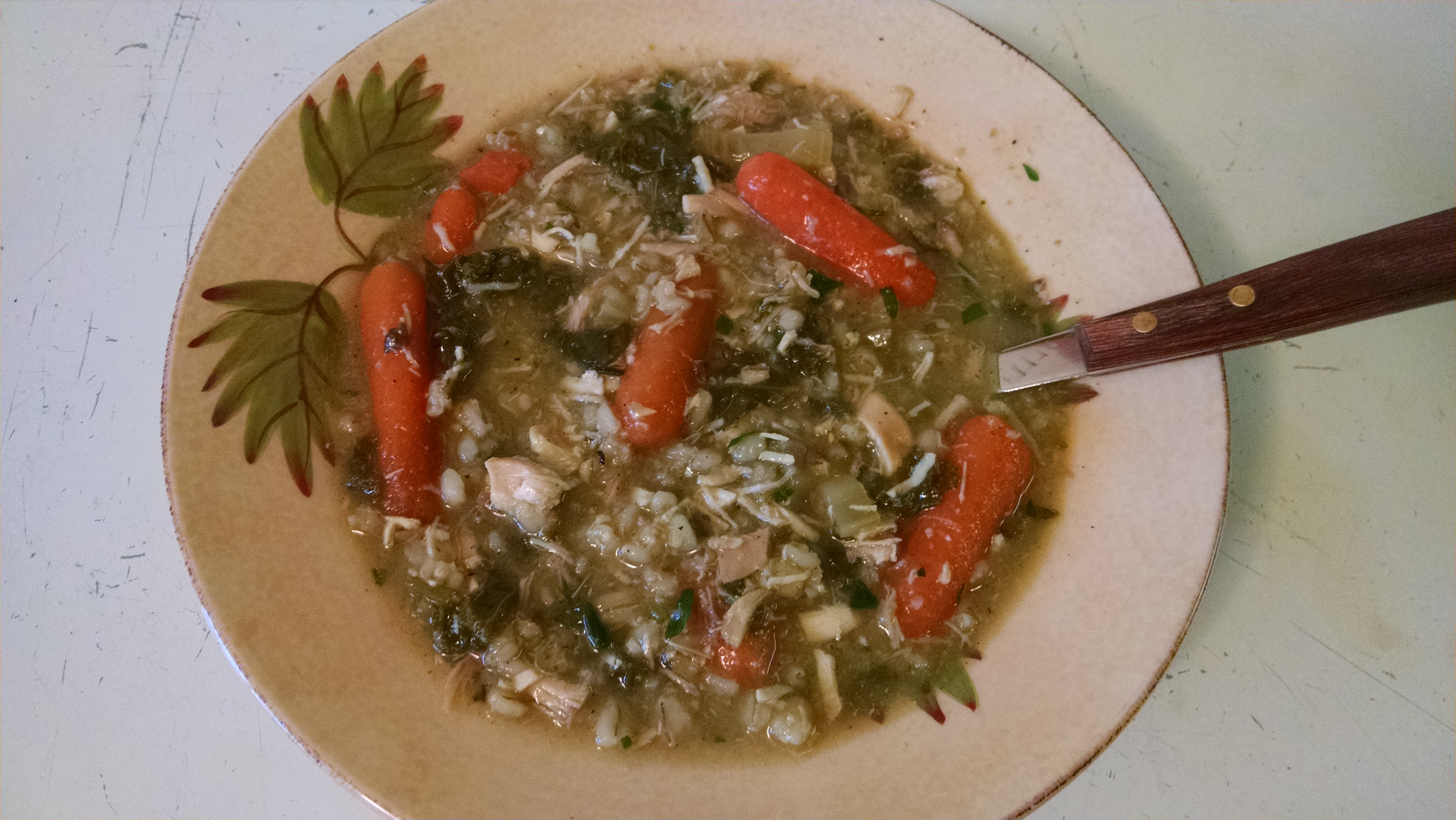 Healthy Chicken Vegetable and Barley Soup
Ingredients
2 pounds chicken (any cuts you like, I used thighs)

1 pound baby carrots

4-5 stalks of celery (chopped)

6 cups chopped kale

1 cup barley

10 cups of water

5 bouillon cubes

10 cups of water (or you can substitute 10 cups of chicken broth instead of water and bouillon)

parsley

salt and pepper (to taste)
Instructions
Add chicken, carrots, celery, kale, water, bouillon, salt and pepper into crock pot and cook on low for 6 hours.

3 hours before serving add barley.

10 minutes before serving remove chicken, take off skin and bones, shred chicken and add it back to the pot.

Also add freshly copped parsley and adjust for salt and pepper as needed.

Enjoy!