Submitted by Natasha Dacey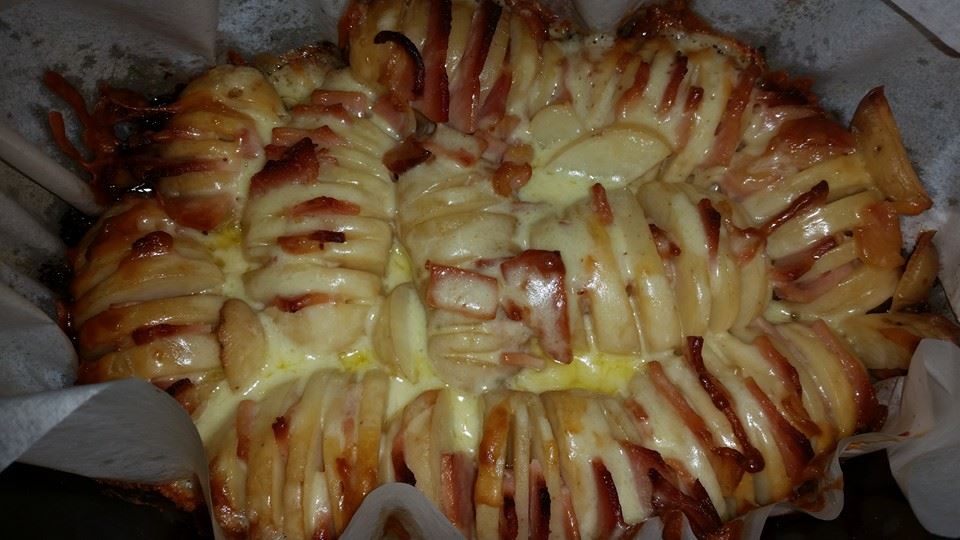 Hassleback Potatoes
Ingredients
6 medium Potatoes

3 rashes of Bacon

1 cup shredded Cheese
Instructions
Slice to near base of potatoes

Insert bacon between slices

Line slow cooker with baking paper

Place bacon filled potatoes into slow cooker

Sprinkle cheese all over tops of potato and bacon

Place a tea towel under lid of slow cooker to absorb moisture

Cook on high for 2 to 3 hours

Dish is cooked when potatoes are tender and cheese is melted and crisp.

No pre cooking of potatoes or bacon is needed nor is grilling afterwards.

Variations that can be added is

Feta cheese

Sun dried tomatoes

Black or green olives

Spring onion

Garlic

Anything your heart desires and can be served with sour cream or guacamole.

Yum yum enjoy......