Submitted by Larell Adney Strickland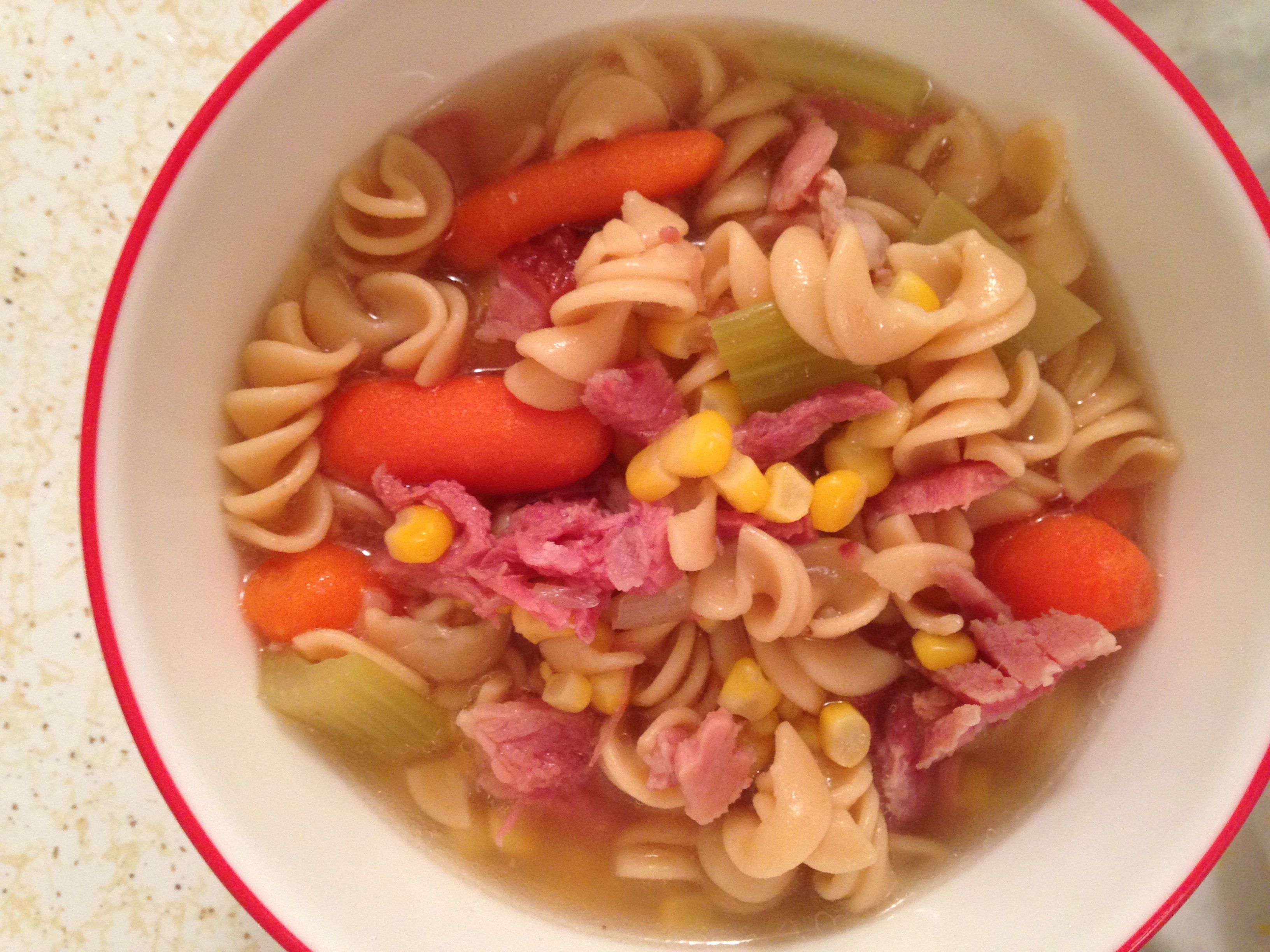 Ham Bone Soup (Weight Watcher Friendly)
Ingredients
1 ham bone (with remaining scraps)

3 cups water

8 cups fat-free chicken stock

1 cup uncooked celery

2 cups uncooked carrots

1 cup uncooked onions

12 ounces frozen, thawed corn

3 cups cooked lean ham

3 cups uncooked whole-wheat macaroni (pasta)
Instructions
Place all ingredients, except corn, into slow cooker and put on high for 3 hours.

After 3 hours add uncooked pasta and cook an additional 30 minutes.

5 minutes before serving, add corn and heat through.

Weight Watcher Points Plus (Pro Points) are 3 PP / 1 cup of soup. You can also add other vegetables like baby lima beans, black-eyed peas or diced tomatoes but you will need to refigure the PP value. Enjoy!!!!