Submitted by Cathy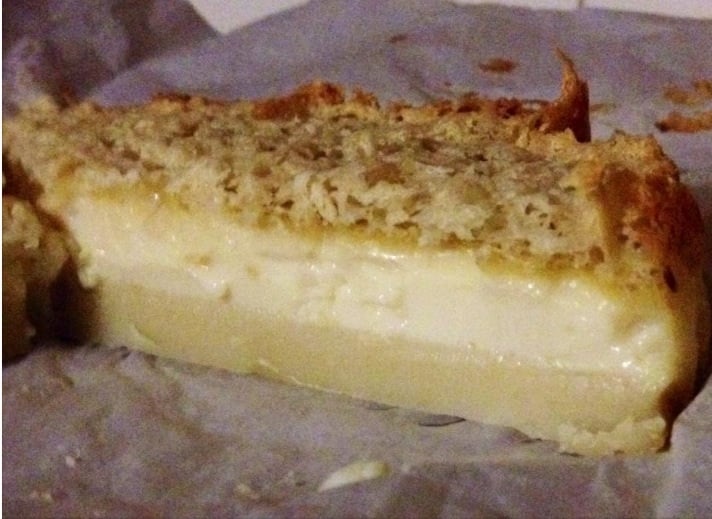 Grandmas Magic Custard Cake
Ingredients
4 eggs, separated, at room temperature

1 Tbsp water

½ cup + 2 Tablespoons (5.3 oz, 150 g) sugar

1 stick (125 g) butter, melted

¾ cup (4 oz, 115 g) plain flour

2 cups (500 ml) milk, lukewarm

2 tsp vanilla extract
Instructions
Mix egg whites until stiff.

In another bowl, beat the egg yolks with the sugar, water and vanilla until light. Add melted butter and continue beating for another minute. Then add the flour and mix it in.

Add the milk (it has to be lukewarm, otherwise the butter will harden) and beat until well incorporated.

Gently fold in beaten egg whites using a spatula.

Pour batter into a paper lined crock pot.

Place tea towel between slow cooker and lid to absorb condensation.

I cooked on low 3 hours and 1 hour high. Used a Kmart crock pot so I'm sure times will vary. I just kept checking.

Cool in the pan.Serve sprinkled with powdered sugar.

The mixture is runny so don't worry, I know I did.