Submitted by Robyn Clark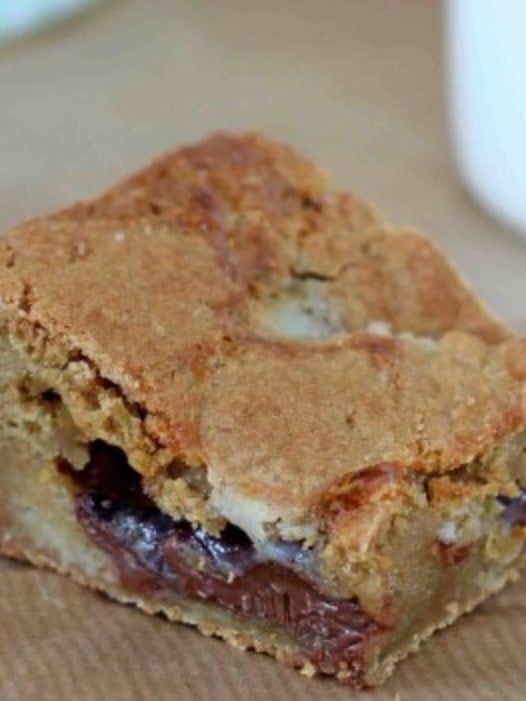 Gooey Nutella Slice
Ingredients
1/2 cup unsalted butter

1 egg

3/4 cup packed brown sugar

2 teaspoons vanilla

1 1/2 cups Plain flour

1/2 teaspoon baking powder

1/2 teaspoon salt

1/2 - 1 cup Nutella

1/2 can condensed milk
Instructions
Combine melted butter , egg , sugar and vanilla. Mix in flour, baking soda and salt. Combine well and then reserve about 1/2 cup of the dough.

Line SC with baking paper and press in dough mixture. Drop spoonfuls of nutella evenly over the dough mixture and then pour over the condensed milk. Crumble chunks of the remainder cookie dough evenly over the top .

Cook on high 1-2 hours, depends on your SC. Tea towel under the lid. Should be brown on the top when done.

Allow to cool completely before cutting.