Submitted by Mish Feeney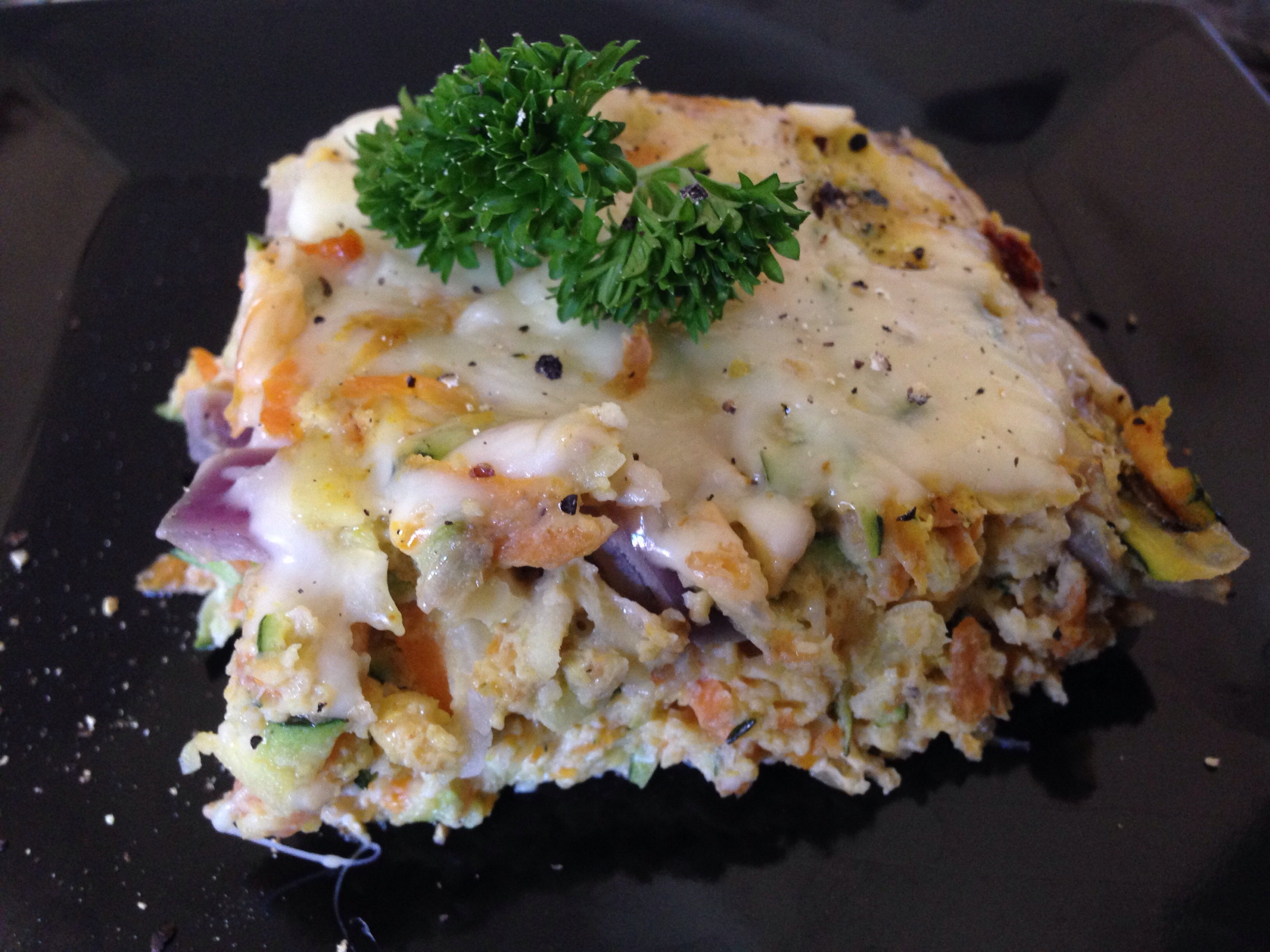 Gluten Free Zucchini and Carrot Slice
Ingredients
8 eggs

2 x Zucchini

1 x small sweet potato

2 x carrots

Cottage cheese

Almond Meal

Kraft 80% less fat cheese
Instructions
- Crack eggs in a large bowl

- Grate sweet potato, carrots and most importantly zucchini

- Combines eggs, grated sweet potato, carrot and zucchini.

- Add 2 table spoons of cottage cheese (I used the light one)

- 1/2 cup of almond meal

- A good splash of olive oil.

Put in slow cooker in low for 2-3 hours. Add kraft cheese on top when slice looks nearly cooked.