Submitted by sharna gee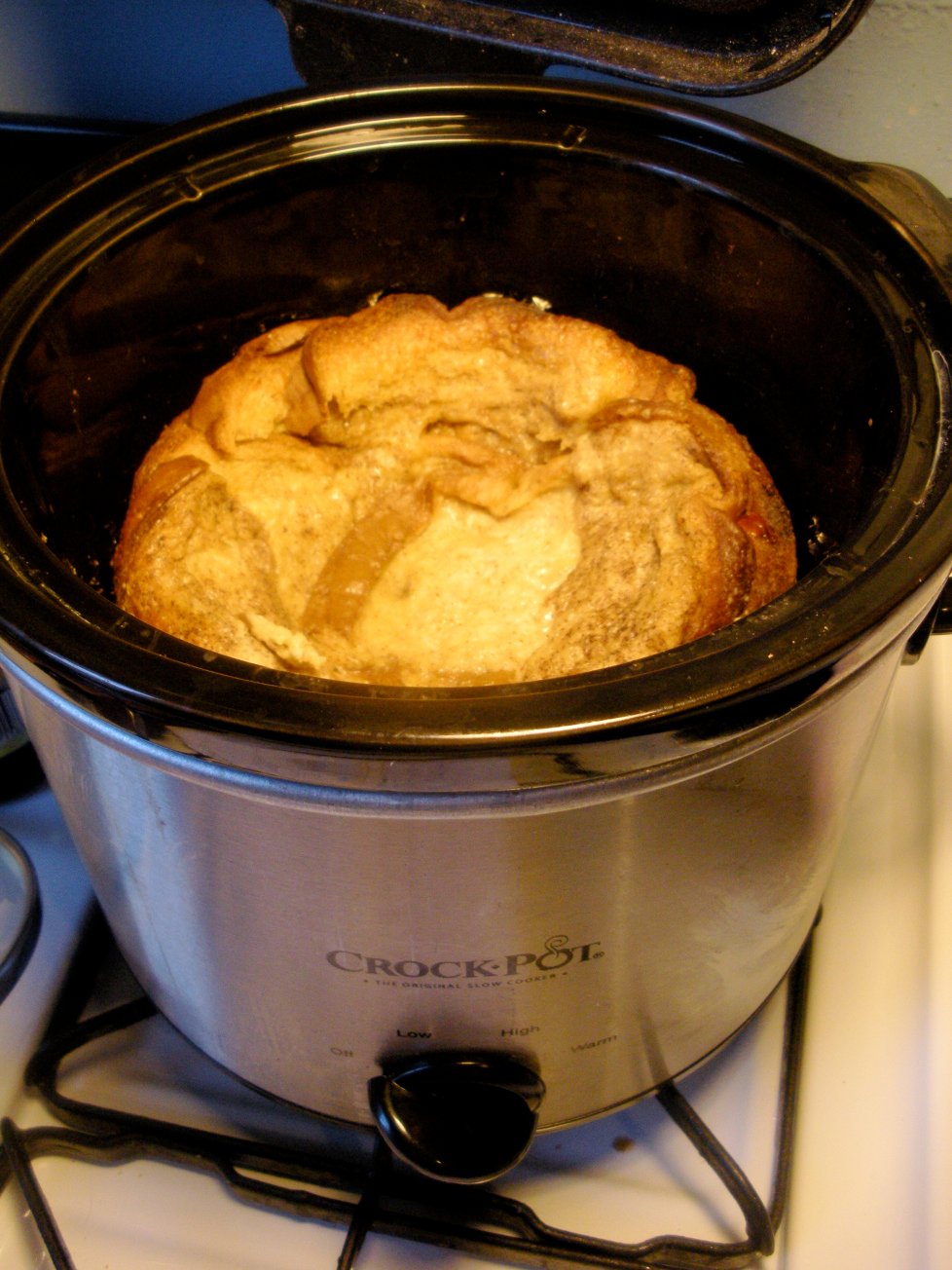 French Toast
Ingredients
1/2 whole loaf of bread (sliced),

6 eggs

1 cup of milk,

1 tsp cinnamon,

1 tsp vanilla extract,

1tbsp brown sugar.
Instructions
Combine:

6 eggs, 1 c milk, 1 tsp cinnamon, 1 tbsp light brown sugar, and 1 tsp vanilla.

Dunk each piece of bread into the egg mixture and place inside the greased slowcooker. Pour remaining egg mixture over the top of the bread.

Set slowcooker to lowest cooking setting. Warm is not a cooking setting, so set your crock pot to LOW.

Place cover on top.

Do not over fill your slow cooker.

Cook for 6- 8 hours. Mine cooked in 7.