Submitted by Wayne Gatt (Roslyn Potter aka Rozi Pottsy submitting for Wayne)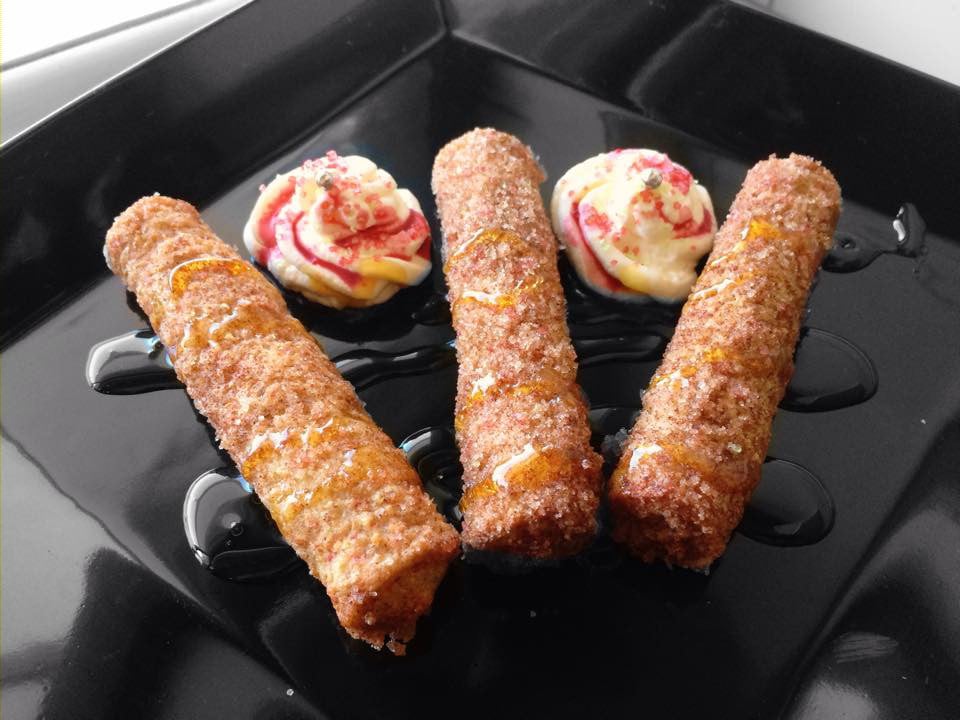 French Toast Sticks stuffed with sweetened cream cheese & served with Maple Syrup
Ingredients
16 slice white bread (remove all crusts)

8 oz soft cream cheese

3/4 c powdered sugar

1 cup sugar

2 teaspoons cinnamon

3/4 c melted butter
Instructions
Use a rolling pin to flatten each slice of bread. In a mixer, beat cream cheese and confectioners sugar.

Combine sugar and cinnamon in a bowl.

Spread 1-2 tablespoons of sweetened cream cheese on each slice of bread. Roll it upjelly roll style.

Dip the roll in the melted butter and then into the cinnamon/sugar. Cook in the s/c for 1 hr on high tea towel under the lid, then grill until golden.