Submitted by Helen Ferdinando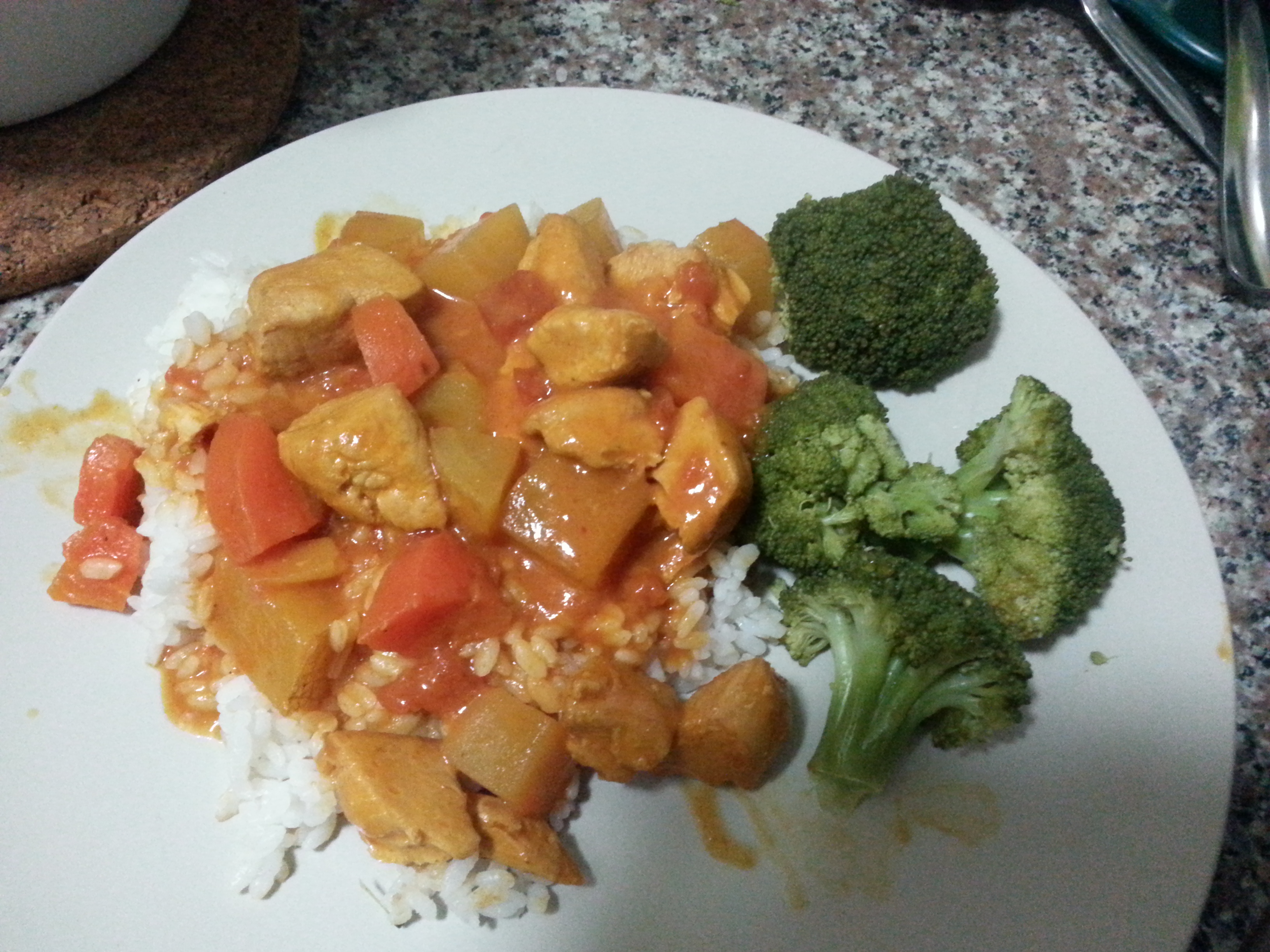 Family Friendly Chicken and Tomato Curry
Ingredients
3 chicken breasts, cut into chunks

1 tablespoon oil

1 small onion diced

2 cloves garlic, crushed

3 medium red potatoes, cut into chunks

1 small carrot, cut into chunks (optional)

1 teaspoon salt

1/2 teaspoon pepper

2 tablespoons mild curry powder

1 1/2 teaspoons paprika

1 can coconut milk

1 can chopped tomatoes

1 cup tomato sauce

3 tablespoons sugar
Instructions
Heat oil in fry pan over medium heat for a couple of minutes, stir in onions and garlic and cook until onions are clear.

Add chicken and brown.

Combine everything in the slow cooker and cook on low for 6-8 hours.

This is very kid friendly, my toddler asks for seconds and thirds when I make this!

Serve with rice and steamed veggies.