Submitted by Bernadette Mauro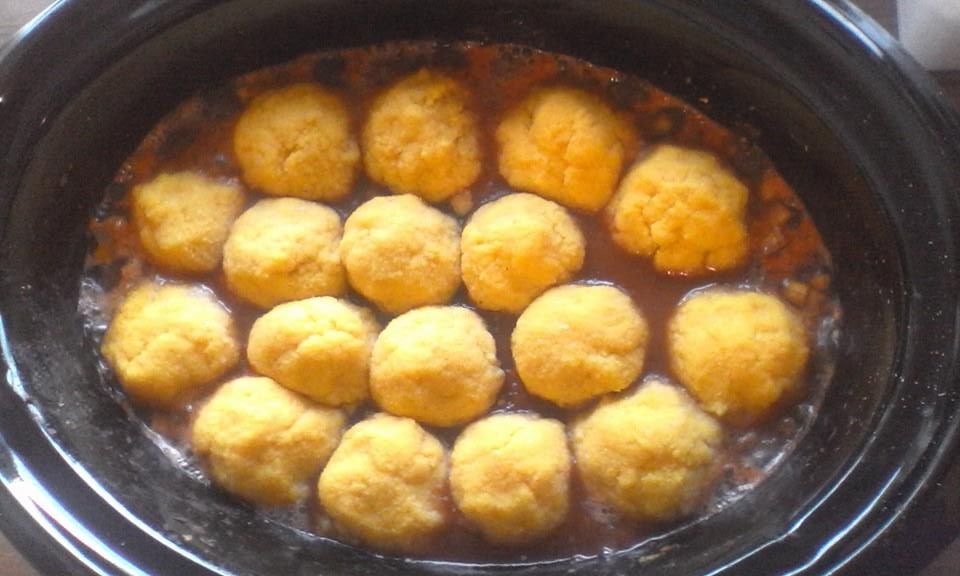 Eggplant Bolognese with polenta dumplings
Ingredients
2 eggplants, diced

2 carrots, diced

2 onions, diced

2 tins chopped tomatoes

Garlic powder, to taste

Onion powder, to taste

1-2tblsp stock powder (vege, chicken or beef)

1 1/2 cups polenta

1/2 cup self raising flour

1 1/4 cups milk

Grated cheese
Instructions
Place eggplant, carrot, onion, tin tomatoes, garlic powder, onion powder and stock powder in slow cooker along with 1/2 cup of water and mix well. Cook on high for 4-6 hours.

In a bowl mix flour and polenta, make a well in the centre and add milk. Stir until combined.

Add heaped spoonfuls of polenta mix on to eggplant bolognese.

Sprinkle with a good amount of grated cheese and cook for a further hour.