Submitted by Lisa Valentine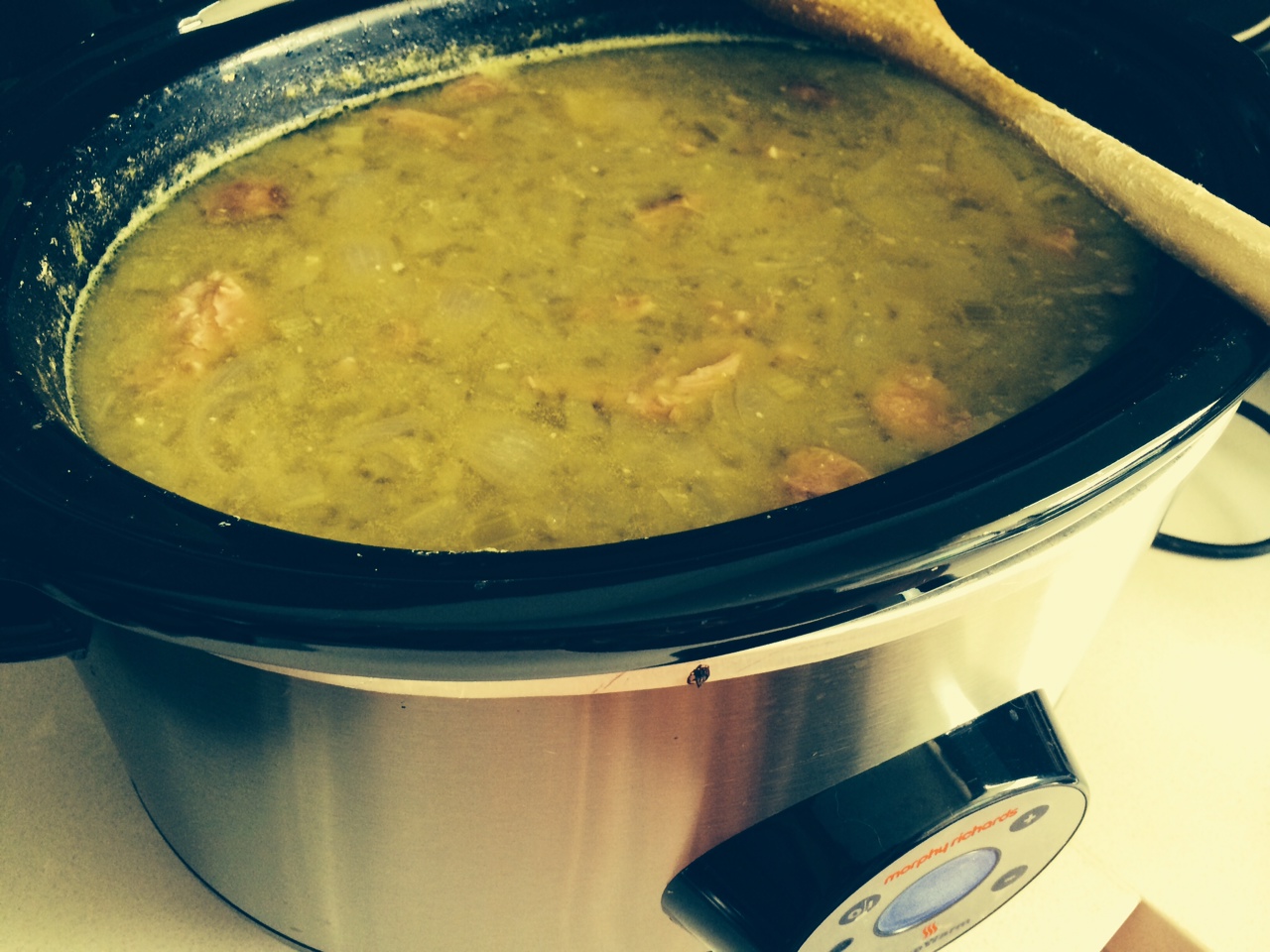 Easy Pea & Ham Soup
Ingredients
1 large onion

4-5 sticks of celery

1 pack of green split peas (500g)

600g potatoes

1 Large ham hock (1.1-1.3kg)

1 litre chicken stock (I use salt reduced as the ham is already quite salty)

2.5 litres water

Bay leaf
Instructions
Finely chop onion and celery.

Dice potatoes.

Rinse split peas.

Add all ingredients to slow cooker.

Cook for low 6 hours.

Remove bay leaf and ham hock, and shred meat (taking the rind off first).

Using a hand held blender, half blend the soup, then return the shredded meat to the slow cooker.

Cook for a further 1 hour.

NOTE: you will need a big slow cooker for this recipe. Mine is 6.5litres, and the soup just fits.