Submitted by kirsten page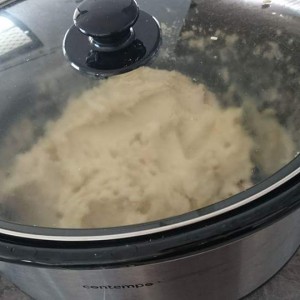 Easy mashed potatoes
Ingredients
6 Red potatoes

1/4 cup Milk

2 table spoons of butter

Salt for seasoning

Small amount of butter or spray oil for greasing the slow cooker bowl
Instructions
Peel potatoes, cut them into quarters, grease the slow cooker and then add potatoes.

Cook on high for 3-4 hours or when a knife is inserted it goes in smooth.

Use a hand mixer to mash the potatoes and then slowly add in butter and milk until you reach desired consistency.