Submitted by Leah Speziali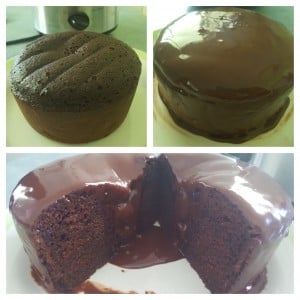 Easy Chocolate Cake
Ingredients
2 eggs

1/2 cup milk

1/2 tsp vanilla extract

3 tbs melted butter/Margarine/spread

3 tbs cocoa powder

1 cup brown sugar

1 cup self raising flour
Instructions
Place all ingredients in a bowl and mix really well until smooth.

Pour mixture into a greased and lined slow cooker bowl.

Cover with a tea towel under the lid and cook on High for 1 - 1 & 1/2 hours. When a skewer placed in centre comes out clean it is cooked.

Turn out of slow cooker bowl and let cool before icing and/or decorating however you like.

I used a 1.5L slow cooker. This mixture is a perfect size for it!