Submitted by Thimitra Burrell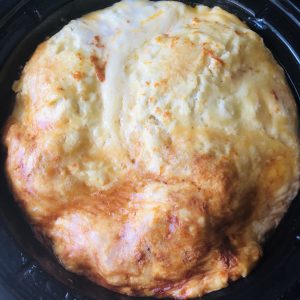 Divine Lasagna
This is the most delicious lasagna you'll ever taste! This very simple recipe has quickly become a family favourite. It's absolutely divine!
Ingredients
500g lean beef mince

500g tub of ricotta cheese

1 pack of grated pizza cheese (I like the Perfect Bakes one)

1 egg

1 bottle tomato passata

1 tin of diced tomatoes

1 small carrot, grated

1/2 tsp cinnamon

1/2 tsp dried mixed herbs

1/2 tsp sweet paprika

Salt and pepper to taste

1 brown onion

3 cloves of crushed garlic

Dry lasagna sheets
Instructions
1. In a pot, sauté the garlic and onion in a little olive oil. Add the beef mince and brown.

Add the carrot, and season with salt and pepper. I like to use a beef stock cube instead at this point.

Add the diced tomatoes and passata.

2. Add the cinnamon (trust me, it's a game changer), herbs and paprika. Let it simmer for a few minutes. Taste and season with salt and pepper accordingly. You could use a ready made pasta sauce jar if you prefer. I would suggest using at least 2 of them though.

3. In a bowl, mix the ricotta, 2 cups of the grated cheese (it's up to you how much you want to add) and the egg. Mix it through with a spoon, it will look lumpy.

4. In your 5L slow cooker pot, put a thin layer of the meat sauce in to cover the bottom. Then layer your lasagna sheets, snap them to fit, it's fine if they overlap a little. Then cover with another layer of the meat sauce, followed by the cheese mixture (as tempting as it is, don't use too much cheese mixture or you won't have enough left for the top!). Then more lasagna sheets, meat sauce and cheese mixture. Keep layering until you run out of sauce. I usually do 4-5 layers.

5. Once you are happy with your layers, sprinkle the top with a little sweet paprika (optional), and then cover the top with more grated cheese.

6. Set your slow cooker to low, and cook for 5 hours. I don't use the tea towel method for this one, but it's entirely up to you if you prefer it.
Notes
If you like lots of sauce, add more ricotta (I often do because it's just that good). The lasagna will rise a little, so don't layer it to the very top. Use a food turner and a long knife or spatula to get the first piece out. For even easier removal, let it cool completely or keep it in the fridge.