A beefy curried slow cooked pie filling
Submitted by Lisa Daly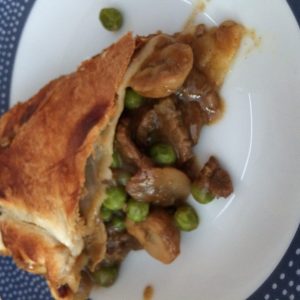 Curry Beef Pie Filling
A beefy curried slow cooked pie filling
Ingredients
500g rump - sliced

250g mushrooms - sliced

1 large onion

1 cup peas

1 Tablespoon garlic

1 Tablespoon beef stock

1 Tablespoon Worcestershire

2 Tablespoon tomato sauce

2 Tablespoons Keens Curry Powder

Salt

Pepper

Gravy to thicken at the end!
Instructions
Brown meat, onion and mushrooms in a fry pan for 2 mins - add browned meat, onion and mushroom to slow cooker along with all other ingredients (except gravy)

Cook for 3 hours on low.

Thicken with gravy powder/granules once ready!