Submitted by Tarsh Araia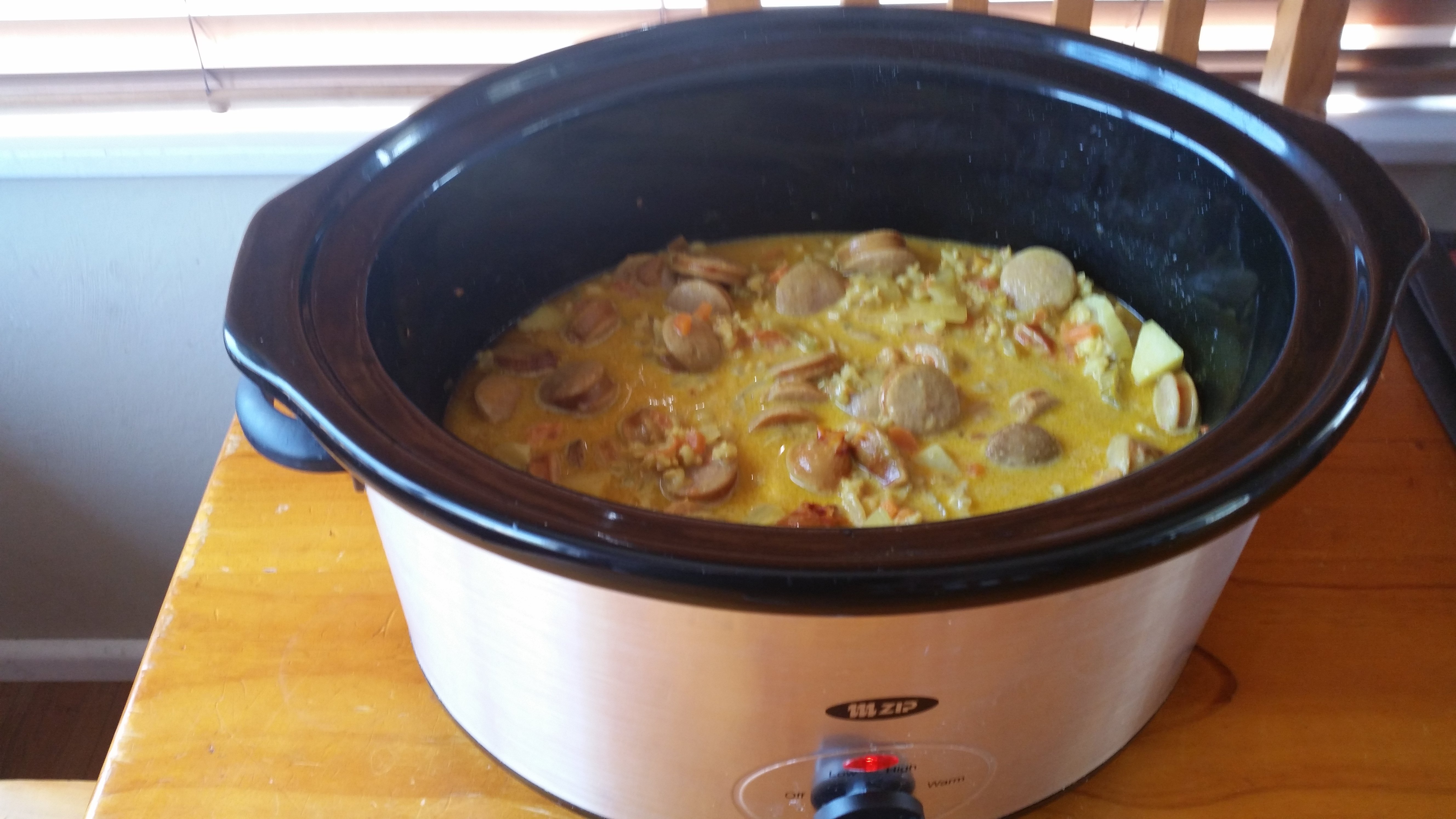 Curried Sausages - Version 2
Ingredients
2-3 tsp oil

8 pre cooked sausages

2 sticks of celery chopped

1 large carrot peeled and diced

2 small potatoes peeled and cubed

1 large onion peeled and diced

4 small tomatoes chopped

3/4 c pearl barley

1 heaped tsp curry powder

2 tsp tumeric powder

2 tsp garam masala powder

1 tsp crushed garlic

salt n pepper to taste

3c water

1/2 c coconut cream or normal cream
Instructions
Add oil to pan, saute onions, celery, carrot,potato, spices and barley. Cook until onions are soft. Add to crockpot.

Saute garlic and tomato til soft then add 1/2 c water. (this will lift all spices from bottom of pan).

Chop sausages, add to crockpot.

Top up with rest of water.

Turn on high for an hour. Turn to low and cook for 4 more hours or until barley is soft.

Add Cream and stir in.

I find this self thickens because of the barley so didnt need to add thickner. Turn down to warm and serve when ready.