Submitted by Sarah Rhodes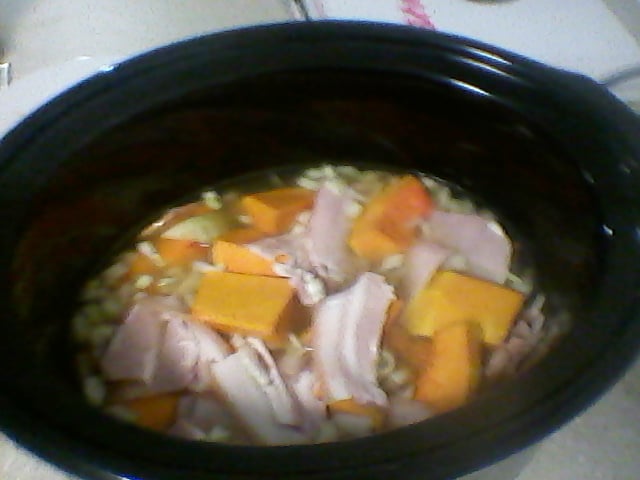 Creamy Pumpkin Soup
Ingredients
1.5kg pumpkin, peeled, seeded, chopped

4 rashers of bacon

1 onion, finely chopped

1 Litre Vegetable Stock

½ cup cream

¼ tsp grated or ground nutmeg

freshly ground black pepper, to taste (optional, I don't use pepper)

sour cream, to serve (also optional)
Instructions
1. Place pumpkin, onion, bacon & stock in the slow cooker.

Cook on HIGH for about 2-2.5 hrs (or until pumpkin is soft)

2. Transfer mixture to a blender, in batches, and puree.

3. Return to the SC. Stir in cream, nutmeg and pepper (optional).

4. Cook until heated through.

5. Serve with fresh crusty bread and sour cream.