Submitted by Amanda Kenwright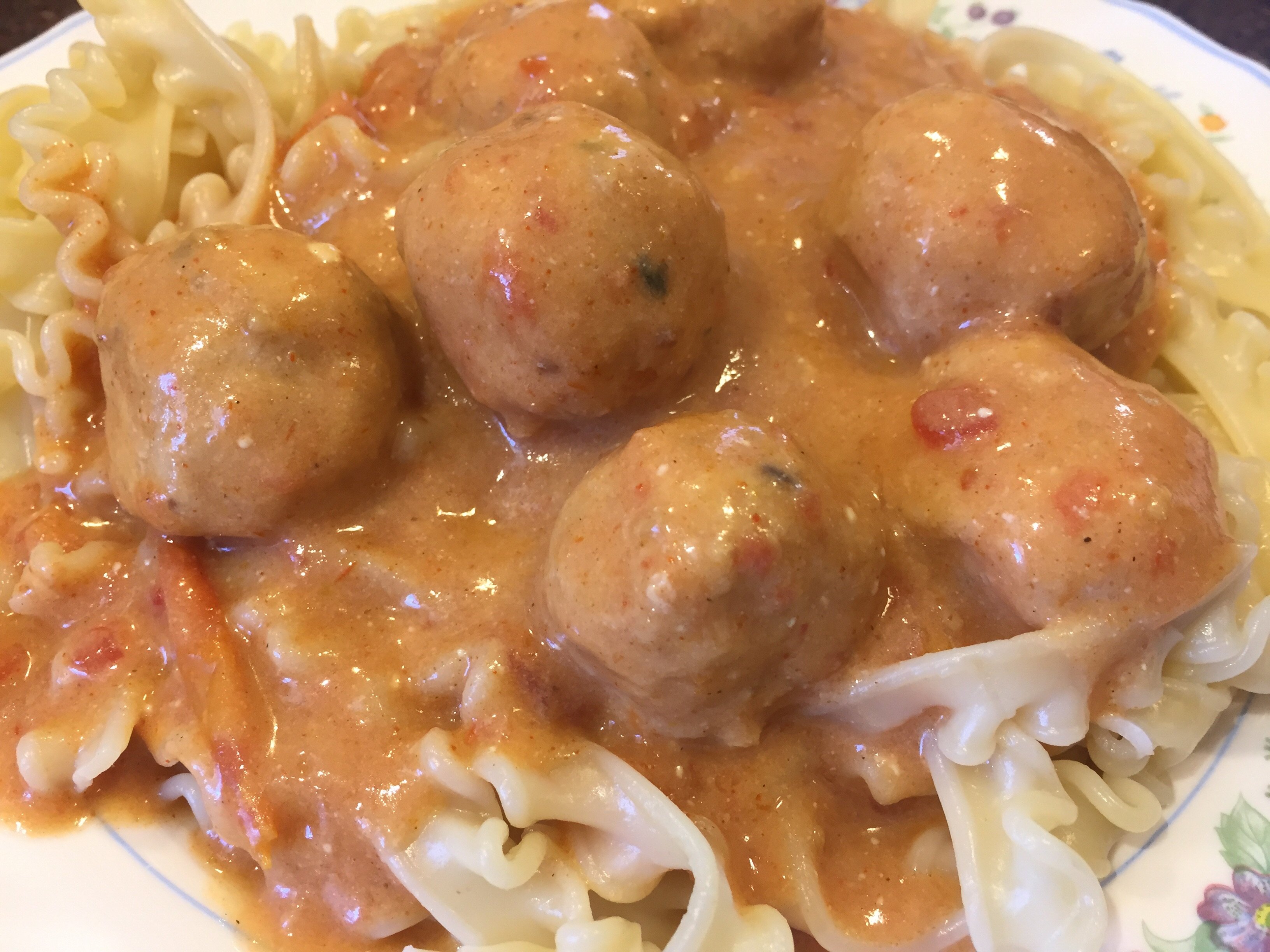 Creamy Mexican chicken meatballs with roasted cherry tomatoes
Ingredients
500g chicken mince

1 tablespoon chopped coriander

1 egg

1/2 cup breadcrumbs

Olive oil

2 punnets cherry tomatoes

2 cups chicken stock

2 sachets taco seasoning

1 block light Philadelphia cream cheese

1 tin diced tomatoes
Instructions
Place cherry tomatoes on an oven tray and drizzle with olive oil. Place in a 200 degree Celsius oven for twenty minutes, turning once or twice.

Combine mince, egg, coriander and 1/2 a sachet of taco seasoning in a bowl. Mix together then form into balls.

Throw rest of ingredients into slow cooker with cherry tomatoes. Drop in meatballs. Cook on low for 6 hours. Use cornflour to thicken up sauce if needed. I served with curly fettuccine and cheese on top.