Submitted by Sherrie Sutcliffe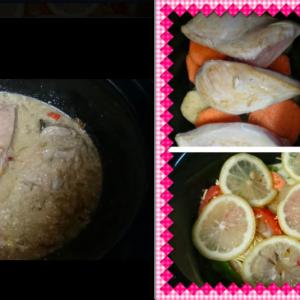 Creamy Lemon Chicken
Ingredients
2 large chicken breasts

2 cups milk

2 potatoes, sliced

2 sweet potatoes, sliced

1 large onion, chopped

1 packet Continental Chinese chicken soup mix

Capsicum, 2 thin slices

Lemon, 4 thin slices

1 Tablespoon cornflour
Instructions
Soak chicken in 1 cup of milk for hour to keep it moist.

Brown the chicken breast slightly along with 1 chopped onion.

Add to slow cooker the potatoes and sweet potatoes.

Then add chicken/onion mixture.

Combine other 1 cup of milk with soup mix and pour over chicken.

Add capsicum and sliced lemon on top of chicken and soup.

Thicken with the cornflour when cooked for a creamy sauce.