Submitted by Melanie Miller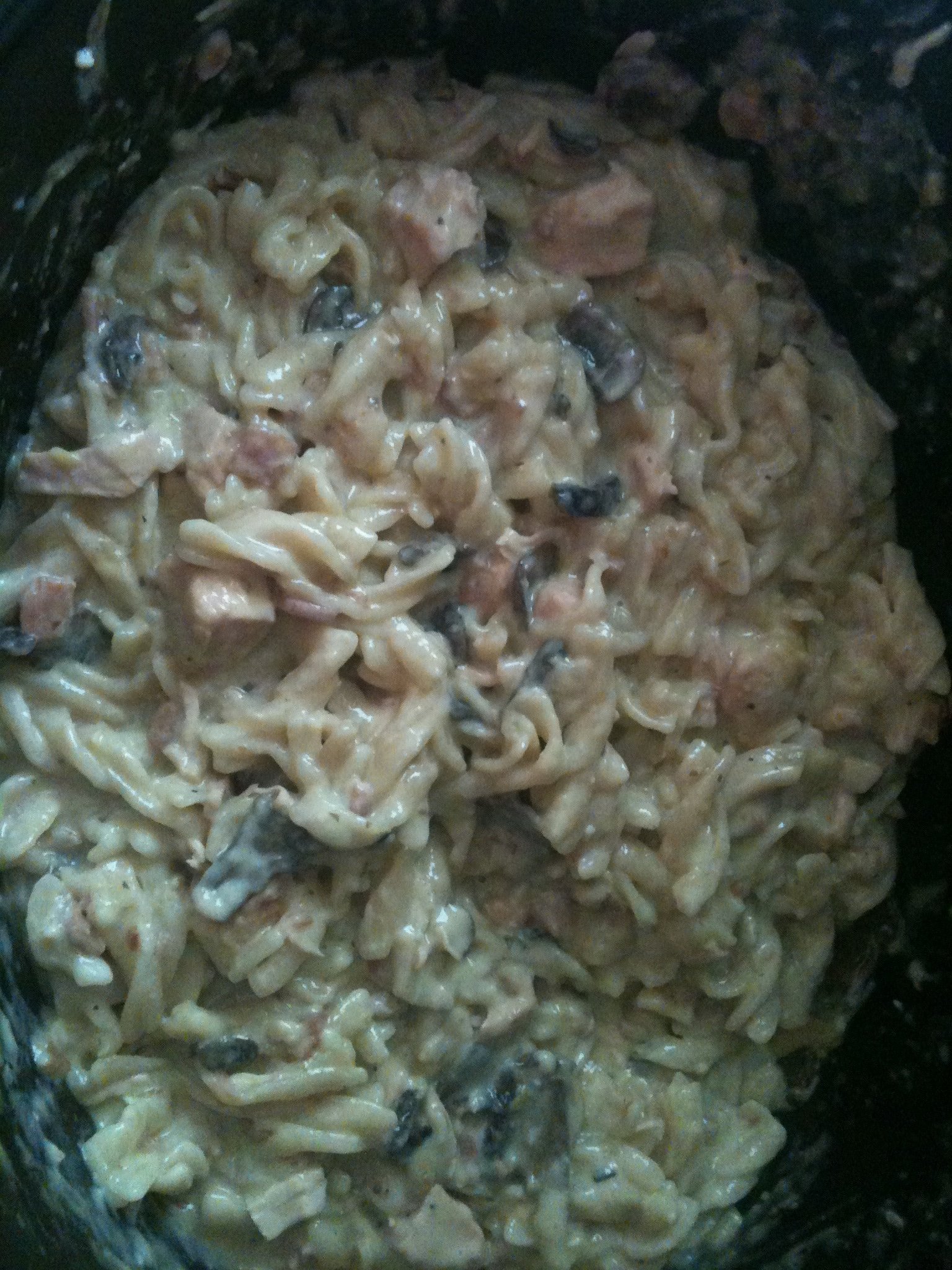 Creamy Chicken Carbonara
Ingredients
600g chicken breast, diced

6 spring onions, sliced

200g bacon, diced

400g mushrooms, sliced

2 heaped tsp minced garlic

1 can condensed chicken soup

2 cups chicken stock (salt reduced)

500g spiral pasta

600ml thickened cream

1cm slice Parmesan cheese, grated

Mixed herbs

Salt & Pepper
Instructions
Brown chicken in frying pan, then add to slow cooker, along with spring onions, bacon, mushrooms, garlic, soup, stock, herbs, salt an pepper.

Mix well to combine.

Cook on high for 1 hour, then low for 4 hours, stirring every hour.

Add cheese, pasta and cream and cook for 30 minutes on low.

Serve with extra sprinkling of Parmesan.