Submitted by Candice Burgess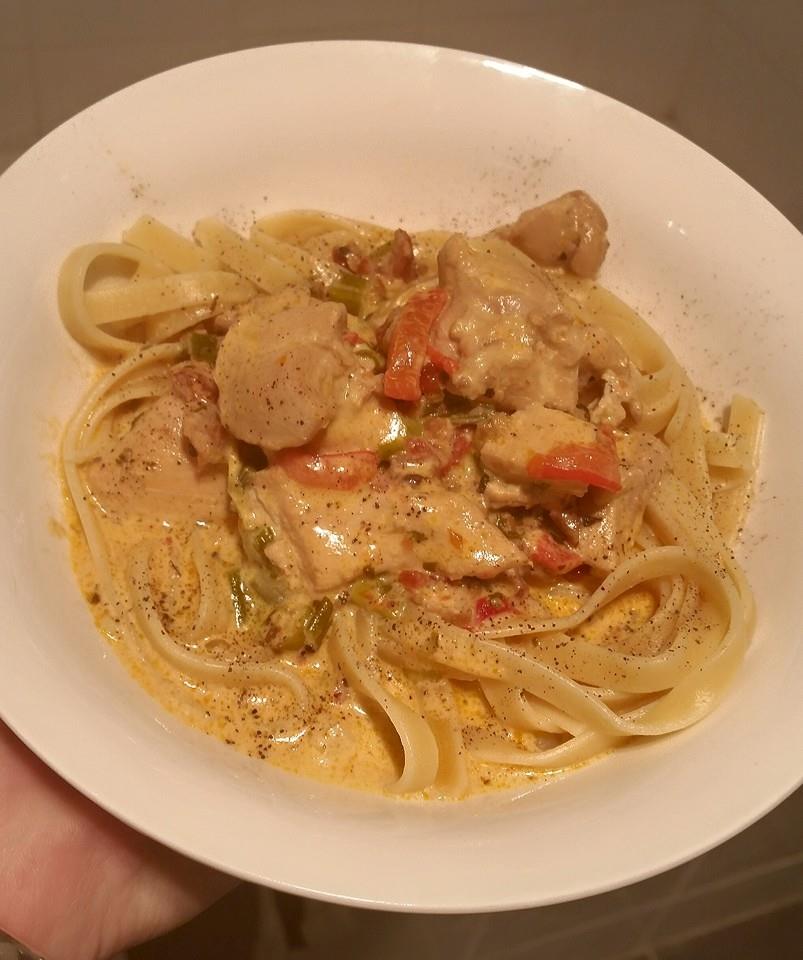 Creamy Chicken And Sun-dried Tomato Fettuccine
Ingredients
800 grams chicken thighs

1 x Capsicum

1 x bunch spring onions

4 x cloves of crushed garlic

1 x leggos sun-dried tomato pesto

1 x 600mls thickened cream

Salt and pepper to season

1 x packet of fettuccine
Instructions
Cut chicken into cubes.

Slice capsicum and spring onion, and crush garlic.

Add these ingredients together in the fry pan to brown chicken.

Pop these in the slow cooker.

Then add pesto and mix well.

Set on high and cook for 1 hour and 15 minutes.

Then add your cream and mix well.

Leave in high for around 20 mins and then set on low for another 20 mins.

The sauce will thicken standing.

If not you can mix some corn flour with water to thicken a little.

Cook your pasta on the stove top and pour your sauce over, add a little salt and pepper on top.