A beautiful slow cooked chicken creation
Submitted by Belinda Hind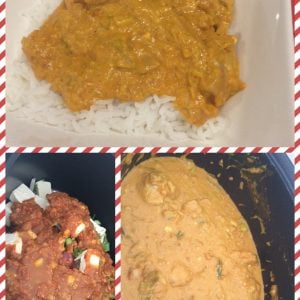 Creamed Corn Chicken Curry
A beautiful slow cooked chicken creation
Ingredients
410g Can creamed corn

1 leek sliced

quarter pumpkin cubed

Half salad onion diced

2tbs tomato paste

1tbs yellow curry

1 pk French onion soup mix dry

6 chicken thigh

250g block Pilly cream cheese cubed
Instructions
1.Place chicken, pumpkin, leek, onion and cream cheese into slow cooker.

2. In a bowl add creamed corn, yellow curry, tomato paste and French onion soup mix, stir to combine. Add a little water if necessary.

3. Pour over contents in slow cooker.

4. Put lid on cook on high 3-4 hours or low for 5-6 hours.

5. Serve with Basmati Rice.
Notes
Add sour cream before serving if too spicy for kids.

You can also add 1 clove of garlic crushed.