Submitted by Veronica Chandler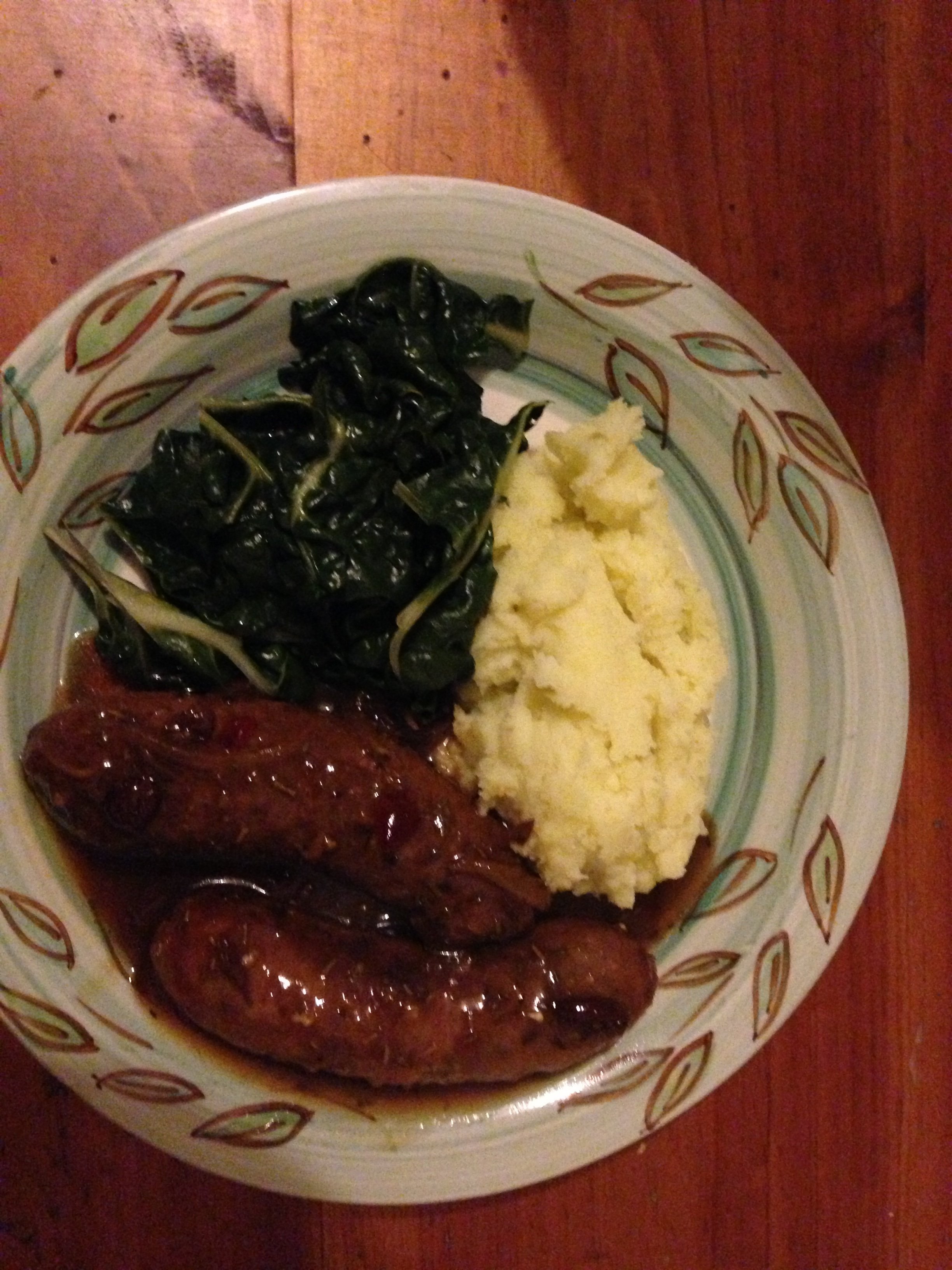 Cranberry sausages
Ingredients
Cranberry sausages

8 thick beef sausages

1 onion, chopped

2 tablespoons rosemary

1 1/2 tablespoons corn flour

3 teaspoons bonox beef

1 cup of water

1/4 cup whole berry cranberry sauce

Mashed potato and spinach to serve
Instructions
Step 1 Place sausages into slow cooker with onion bonox, water and rosemary. Cook all day on low.

Step 2 Remove sausages from slow cooker. Addcorn flour. Stir for 1 minute. Add cranberry sauce. Return sausages to Slow cooker in gravy. Leave heat on low. Continue cooking until the potato and spinach are cooked.

Serve with mashed potato and spinach.