Submitted by Jen Hall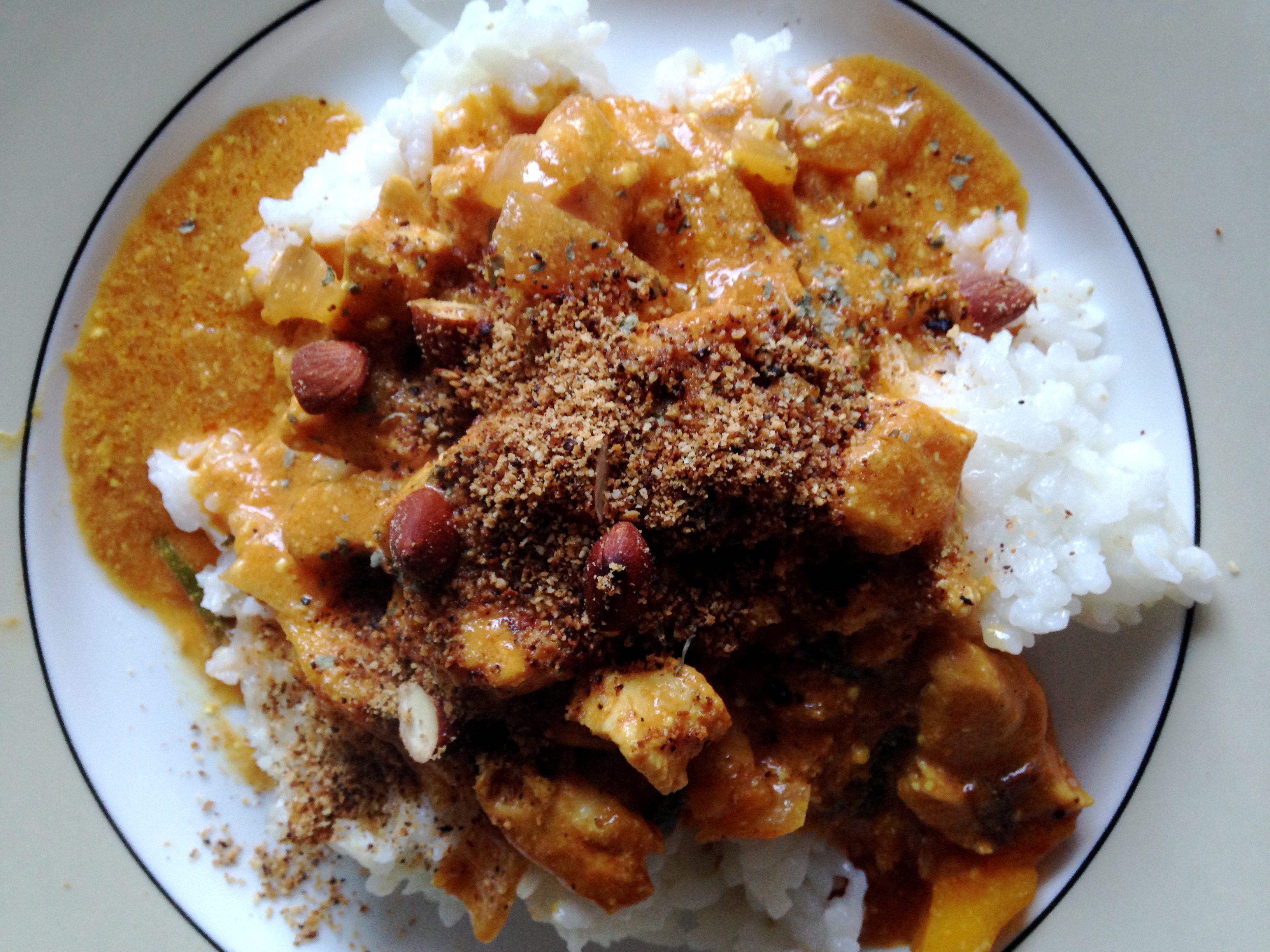 *CORONATION CHICKEN**
Ingredients
2 chicken breasts, skin removed

1 tbsp olive or coconut oil

1 lemon, juice and zest

sea salt and freshly ground black pepper

knob of butter

1 shallot or small white or purple onion, finely chopped

1 red or green chilli, deseeded and finely chopped

2 teaspoons madras curry powder (i used normal keens curry)

2 tbsp tomato paste

100ml/3½fl oz dry white wine

100ml/3½fl oz chicken stock

1 tbsp apricot jam

150ml/5fl oz mayonnaise

75ml/3fl oz crème fraîche or used sour cream

1 large mango, peeled, stone removed, flesh diced

2 tbsp chopped fresh coriander or dried

dash Tabasco sauce *optional

50g/2oz flaked almonds (toasted lightly dry frying pan)
Instructions
Place all above ingredients into SC exempt mango. with one heaped tspn spoon of cornflour mixed in a little water. (should stop sour cream from splitting)

Mix.

Cook on low for for 4 hours. Stirring once or twice.

Put mango in for last 20 minutes to heat through.

Serve with scattered almonds & coriander over top and with side salad and rice.

Delicious!