Submitted by Robyn Clark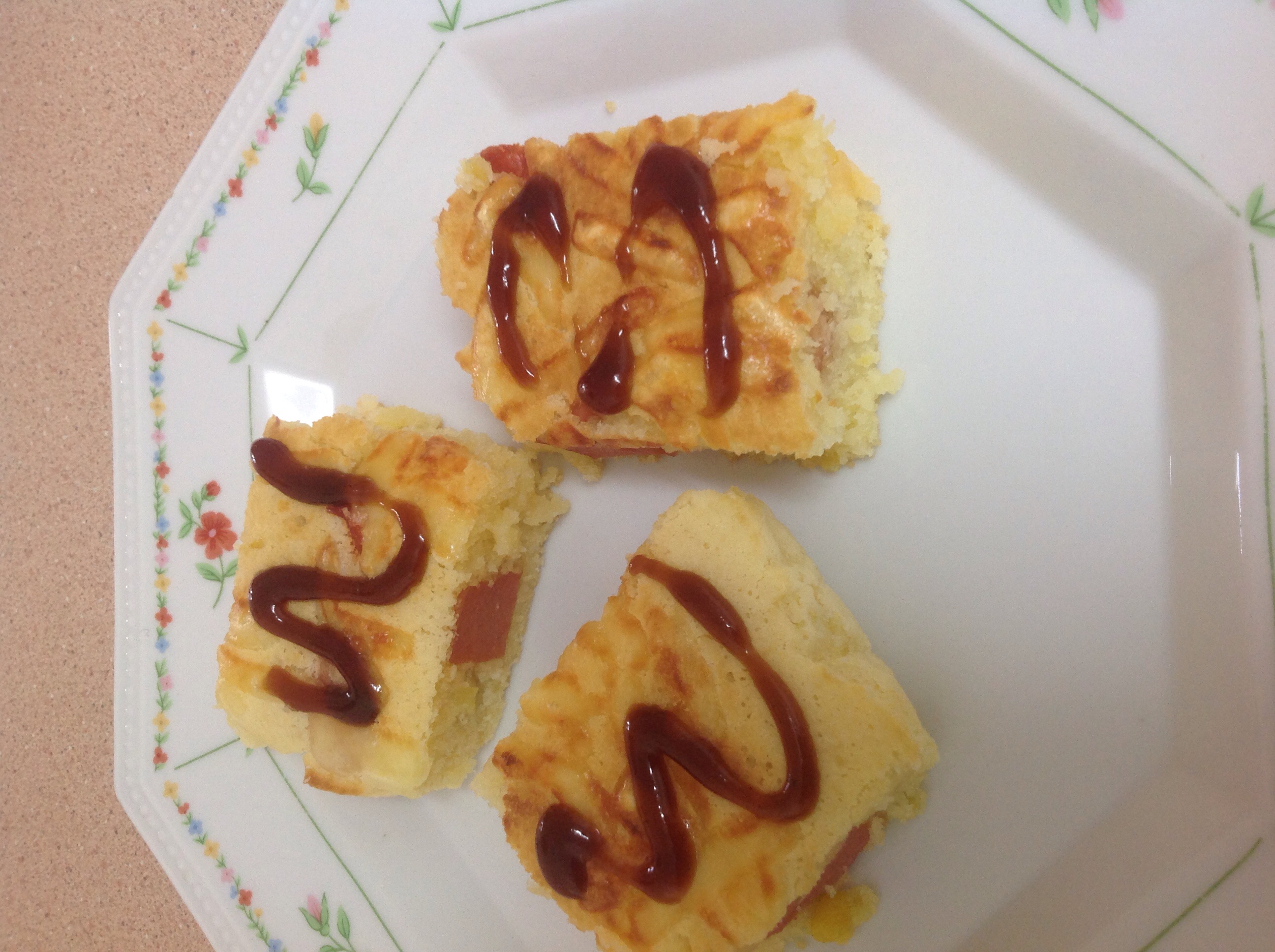 Corn Dogs (SC Style)
Ingredients
1/2 cup melted butter

1/4 cup white sugar ( can add 1/2 cup if you want)

2 eggs

1 cup buttermilk

1/2 teaspoon bicarb soda

Pinch salt

1 cup Plain Flour

1 Cup cornflour

1/4 cup creamed corn.

1 packet skinless hotdogs ( I used Dons because they were on special)

Melt the butter and whisk through the sugar

Add the eggs and whisk.

Add the buttermilk ( dissolve the bicarb in the buttermilk) and whisk again.
Instructions
Add all the dry ingredients and mix well until no lumps. Then fold in the creamed corn.

Place in your lined SC and arrange 1-2 cm pieces of hotdog into the batter. Stand them up NOT long ways. Tea towel under the lid and cook on High for 1 hour.

Remove lid and sprinkle top with grated cheese (optional). Replace lid and cook a further hour on High .

Brown top under the grill .

Allow to cool slightly and then cut into squares (or any shapes) .

Serve with sauce and sit back and watch the Footy.