Submitted by Demi Cooper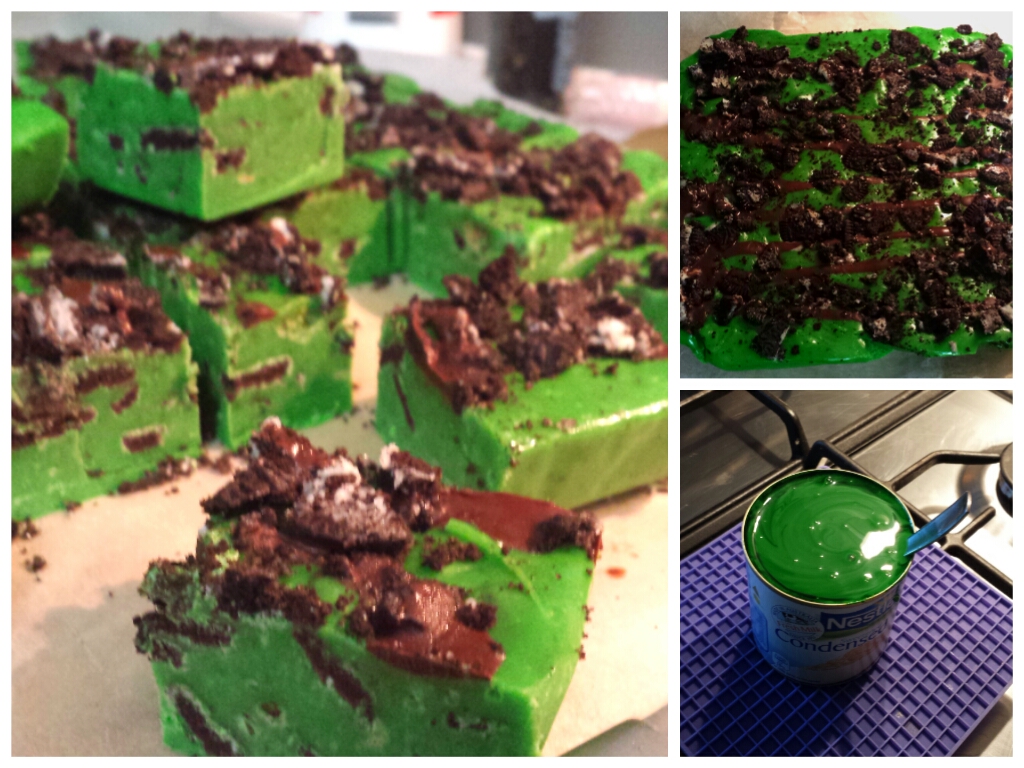 Cookies 'n Mint Fudge
Ingredients
700g White chocolate (I used buttons)

1 x 395g can condensed milk

1-2 teaspoon/s of peppermint essence

1 tablespoon of butter

3 teaspoons of green food colouring (optional)

1 packet of Oreos

Choc Ice Magic (optional but worth it)
Instructions
Add white chocolate, peppermint essence and butter to the S.C, switch on to HIGH.

Carefully, mix the green food colouring one teaspoon at a time, into the can of condensed milk. Add to the S.C.

Stir fudge every 15 minutes, for 1.5 to 2 hours depending on your S.C.

Roughly crush 3/4 of the pack of Oreos, and mix well into fudge.

Spoon into a lined dish or tin, then sprinkle remaining crushed oreos on top. Gently press the oreos down to help them stick.

Add a swirl of Choc Ice Magic over fudge.

Place dish into the fridge overnight, ready for the next day. Then cut into pieces and enjoy!