Submitted by Kris Prince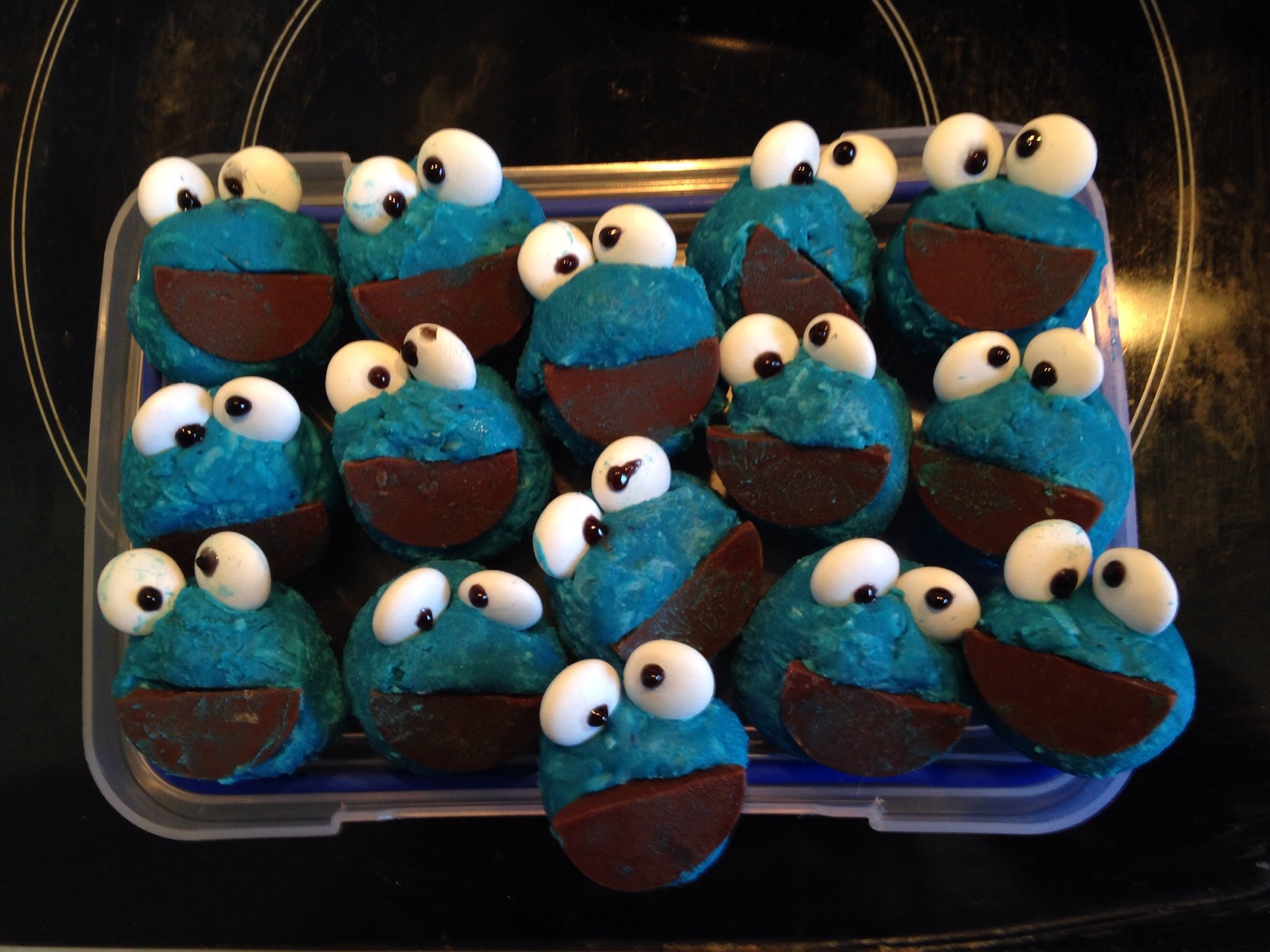 Cookie Monster fudge
Ingredients
440g white chocolate

1 can condensed milk

1 1/2 cups shredded coconut

Blue powdered food colouring

Milk chocolate melts

White m&ms or white choc bits (for eyes)

Black cake decorating gel
Instructions
Add condensed milk and chocolate to slow cooker. Cook on high, stirring every 10-15 mins for 1hr. Stir in coconut and and cook for further 15 mins. Add blue food colouring. Pour into tray and put in the fridge for 2 hours or until fudge has slightly set (you want it malleable but not runny). While in the fridge cut chocolate melts in half to make mouths and set aside.

Take fudge out of fridge and cut into desired size and roll into balls. You may need to put back into the fridge to harden up again before adding mouth and eyes if the fudge starts to get too soft.

Cut a semi circle out of each ball and stick the melt on as a mouth. Stab 2 small slits at the top of the ball and squish in the m&ms/white choc bits. Use black gel to make dots on the eyes.

Note: if you are time restricted make sure you roll the balls, the rest can be done later. I only had enough time to do half of the eyes and mouths so the rest were hard. To make the eyes and mouths stick I melted some chocolate and dipped the eyes and mouth in the melted chocolate and stuck them in place.